ADUMA STYLE FIGURE 1, Gabon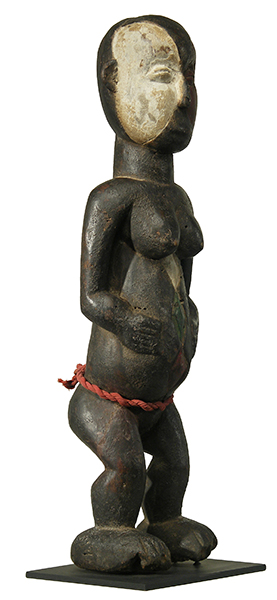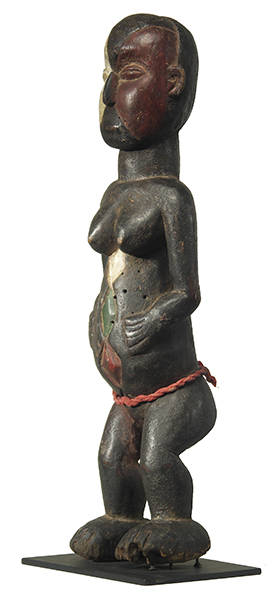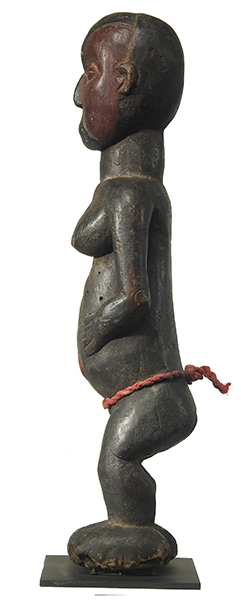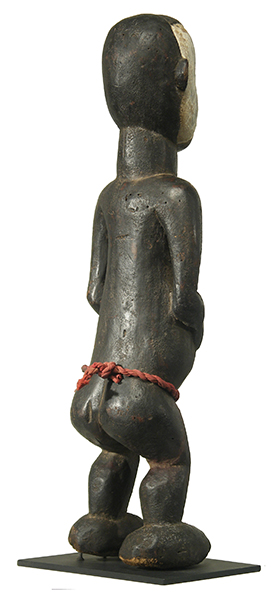 Photographs © Hamill Gallery
ADUMA STYLE
Figure 1
21.5" high x 5.5" wide x 5" deep
$400
Despite its appearance this Aduma figure shows no evidence of age or use and was probably made to be sold.
There is a small damaged area on the nose. The cloth rope can be removed if desired.
This figure's head displays the light/dark design style more common on Aduma masks.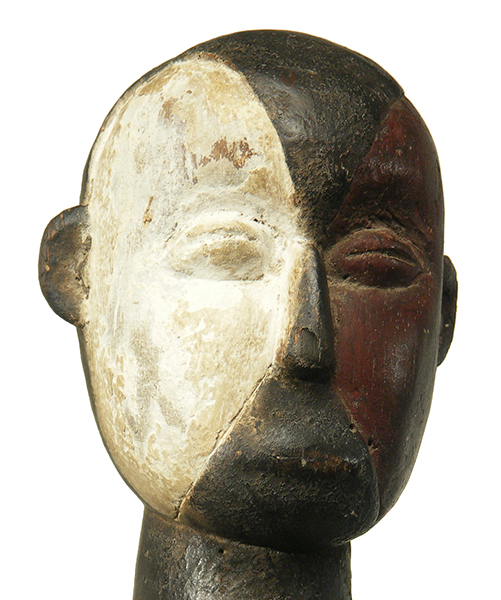 GO TO ADUMA MASKS PAGE