ASANTE (ASHANTI) ANIMAL STOOL 9, Ghana
Authenticity has not been established for this piece, but if it is authentic, it shows little signs of use.
---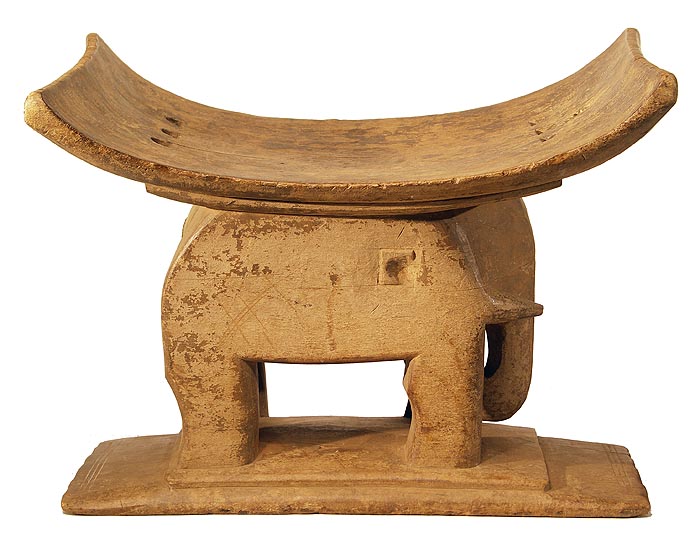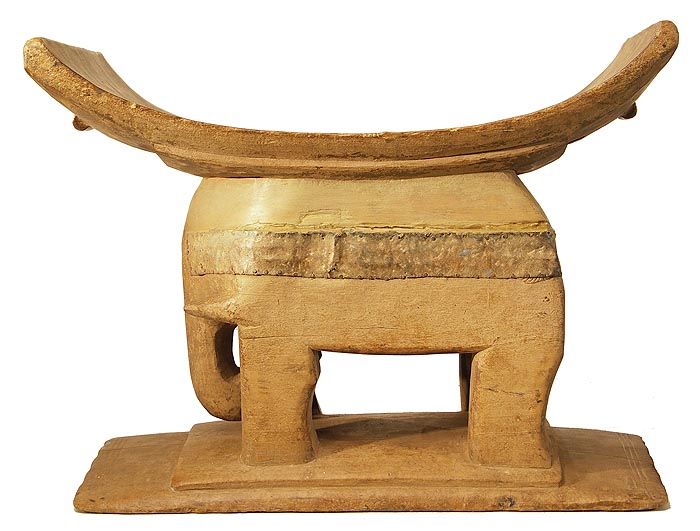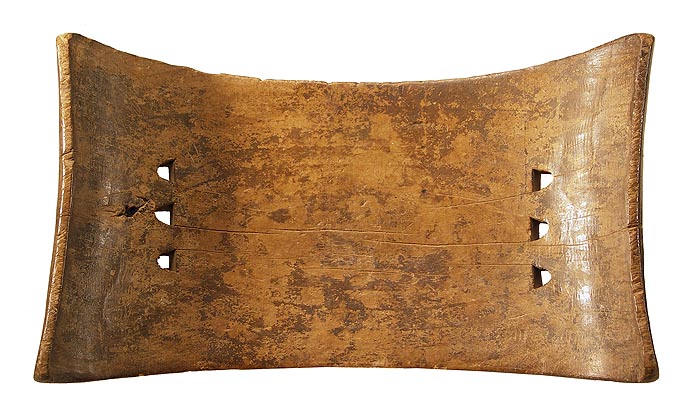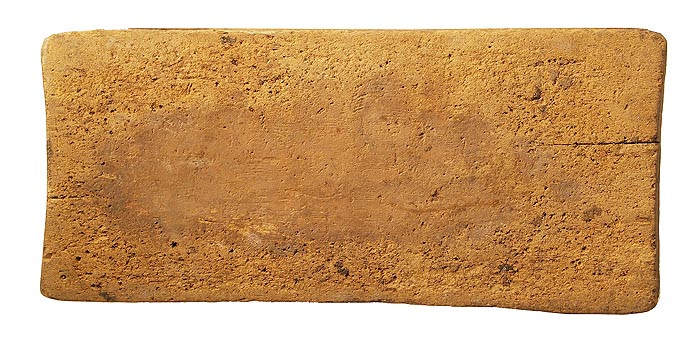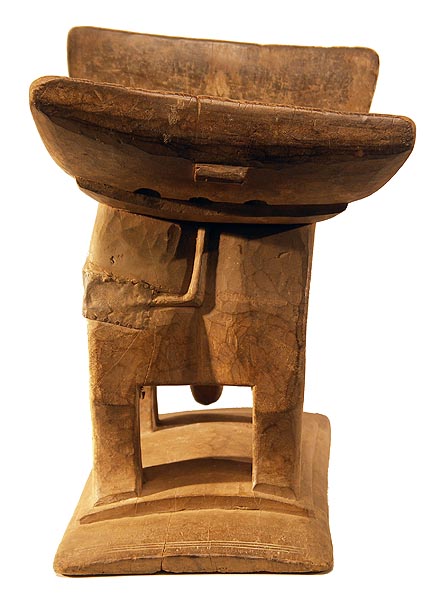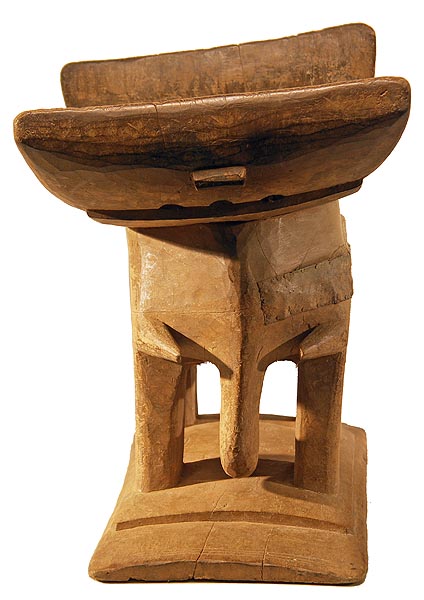 Photographs © Hamill Gallery
ASANTE (ASHANTI)
ANIMAL STOOL 9
12-16.5" high x 21.5" long x 12.5" deep
Ghana
$350
The design of an elephant, an Esona Dwa, designates this as a stool design originally used only by the Asantahene, or king. It is now a more common motif.
This stool portrays an unusually simple form for the elephant. There is a bad crack on the reverse side that was covered with a piece of metal. A bad crack above the metal was repaired and painted over between the metal and the seat. All the cracks including the small ones on the top and base are now stable.
The height of the stool refers to the low and high points of the seat. Note that almost all of Asante crescent shaped seats pitch down in front somewhat (see end views).

GO TO ASANTE (ASHANTI) ANIMAL STOOLS PAGE
GO TO ASANTE (ASHANTI) ART PAGE
GO TO ASANTE (ASHANTI) ANIMAL STOOLS ARCHIVES PAGE (ALL SOLD)
GO TO ASANTE (ASHANTI) ABSTRACT STOOLS 2 PAGE
GO TO ASANTE (ASHANTI) SMALL STOOLS PAGE
GO TO AFRICAN STOOLS PAGE
GO TO ANIMALIA EXHIBITION PAGE
MJM02172017