ASANTE (ASHANTI) STOOL 19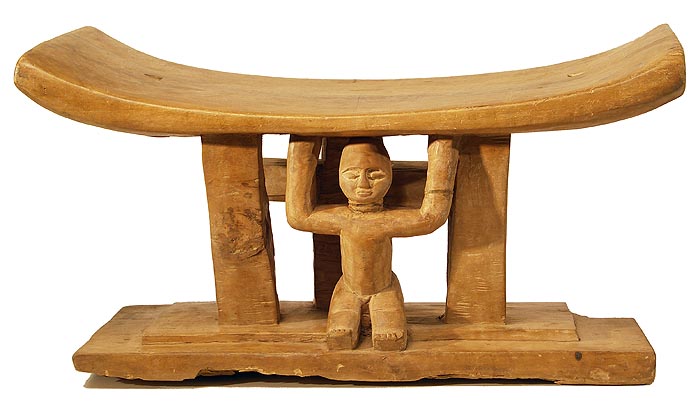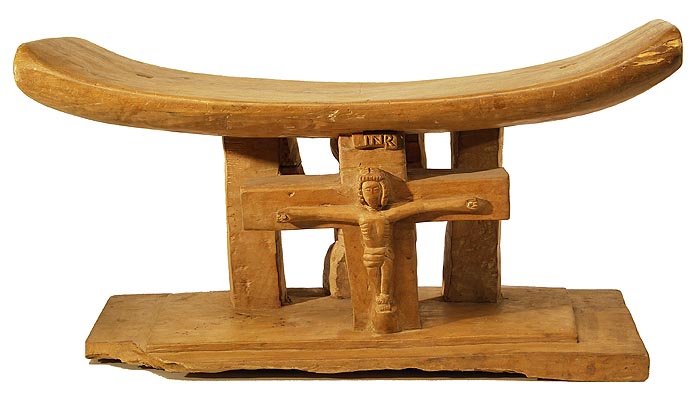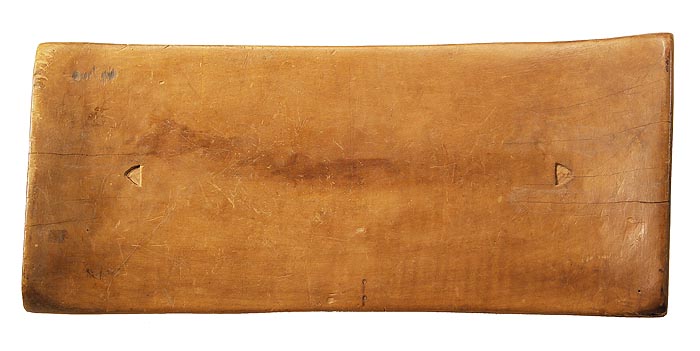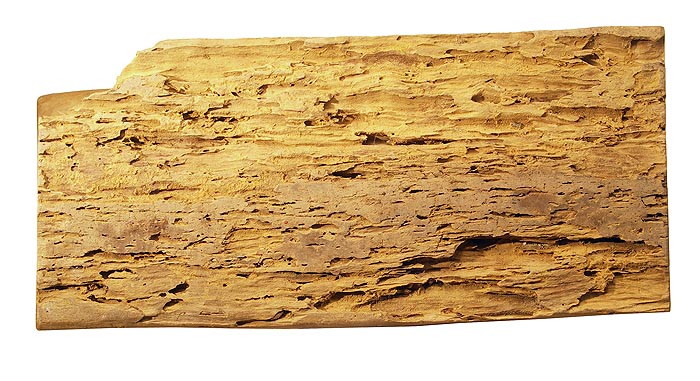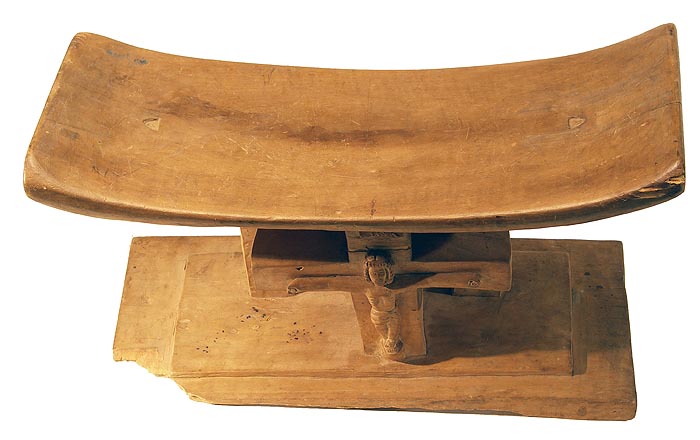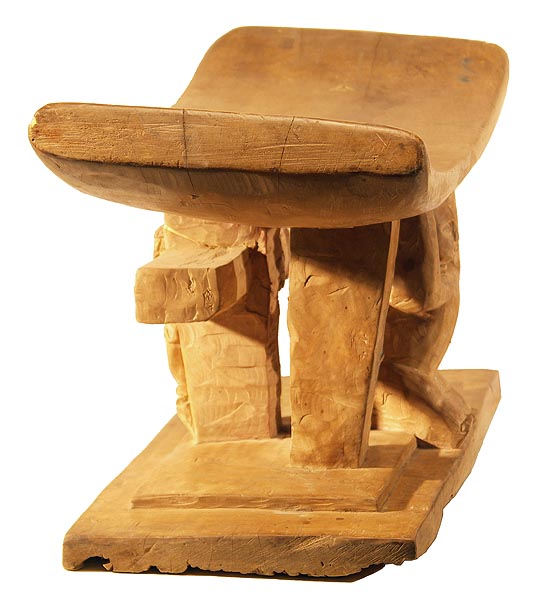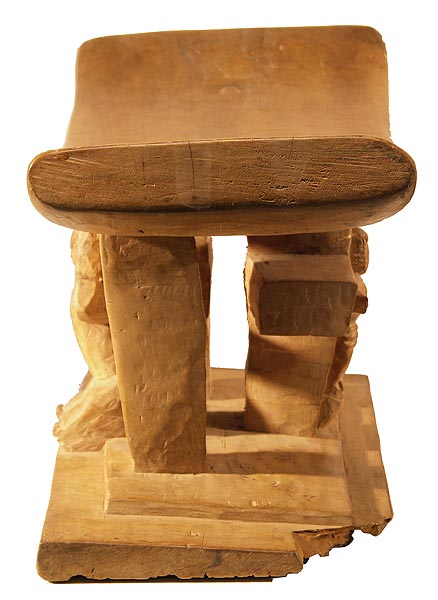 Photographs © Tim Hamill
ASANTE (ASHANTI)
CEREMONIAL STOOL 19
11-13.5" high x 21" long x 10.5" deep
$350
This design has a figure on one side and a crucifix on the reverse.
This stool appears to be authentic, but with few signs of use, only damage to the base on the back corner. There are repaired cracks on the figure's neck and arm and just above the crucifix. The cracks are all stable and the bottom, despite the erosion, is also solid.
The height of the stool refers to the low and high points of the seat. Note that almost all of Asante crescent shaped seats pitch down in front somewhat (see end views).
RETURN TO ASANTE ANIMAL STOOLS PAGE
GO TO ASANTE ABSTRACT STOOLS PAGE
GO TO AFRICAN STOOLS PAGE
GO TO ASANTE ART PAGE
GO TO ANIMALIA EXHIBITION PAGE