BAGA NIMBA MASKS ARCHIVES, Guinea
Our Nimba masks show little evidence of age or use and were probably made to be sold.
The Nimba masks below have been sold and are left here for educational and research purposes.
For UNSOLD Nimba masks, GO TO BAGA NIMBA MASKS PAGE
---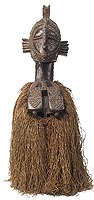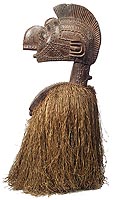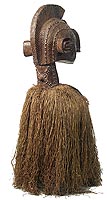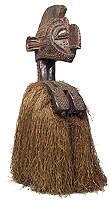 Baga Nimba 5,
41" high, SOLD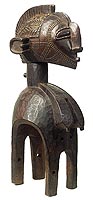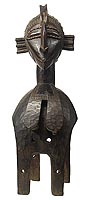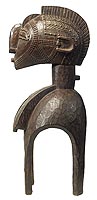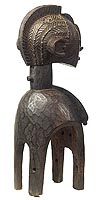 Baga Nimba 13,
34.5" high, SOLD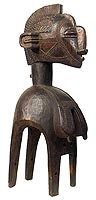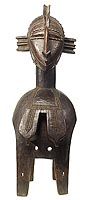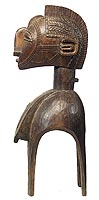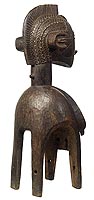 Baga Nimba 11,
39" high, SOLD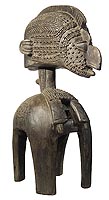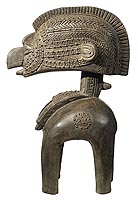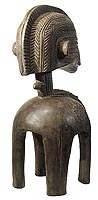 Baga Nimba 10,
36" high, SOLD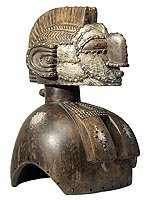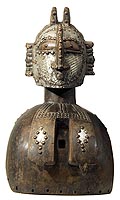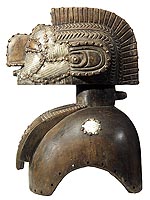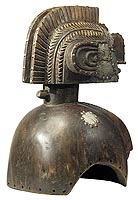 Baga Nimba 16, 20" high, SOLD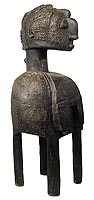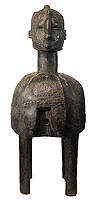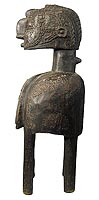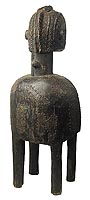 Baga Nimba 8
49" high, SOLD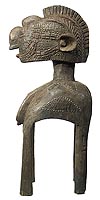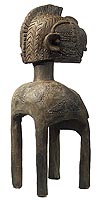 Baga Nimba 12
44.5" high, SOLD
Photographs © Hamill Gallery
The most important of the Baga art forms is the great mask, or Nimba. It represents the mother of fertility, protector of pregnant women, and presides over all agricultural ceremonies. The dancer, wearing a full raffia costume, carries the mask on his shoulders, looking out through holes between the breasts. In use, such masks rise more than eight feet above the ground; they often weigh more than eighty pounds. Most show a standardized pattern of facial scarification.
We recommmend Art of The Baga: A Drama of Cultural Reinvention by Frederick Lamp (Museum for African Art/Prestel).

GO TO MONUMENTAL MASKS PAGE
GO TO MASKS PAGE
GO TO AFRICAN FIGURES PAGE