BAMANA CHI WARA MALE HEADDRESS 18, MALI




Photographs © Hamill Gallery

CHI WARA
Male 18
39" high x 9.5" wide x 4" deep
$1200
SOLD



This Chi Wara headdress has been vetted as authentic with evidence of good use and age. The right horn appears to be a replacement and does not match the left horn well. The back end has been broken off. It probably came to a more pointed end like other Chi Wara. The metal additions, though few, are heavier than the plating on newer Chi-Wara.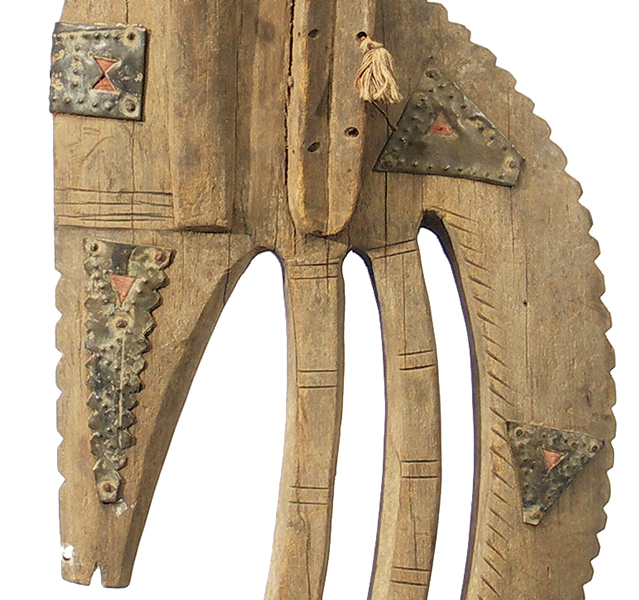 GO TO BAMANA CHI WARA MALE HEADDRESSES ARCHIVES PAGE (ALL SOLD)
GO TO BAMANA CHI WARA HEADDRESSES PAGE