BAMANA MASK 72, Mali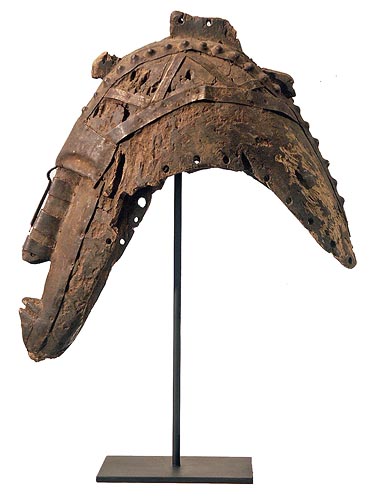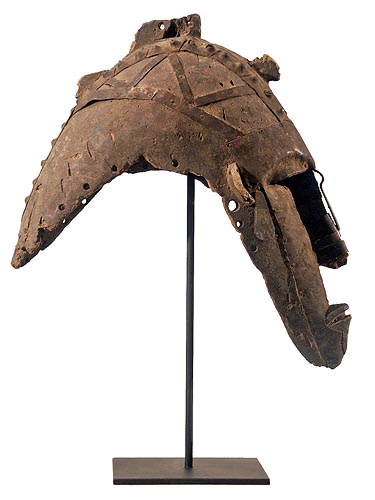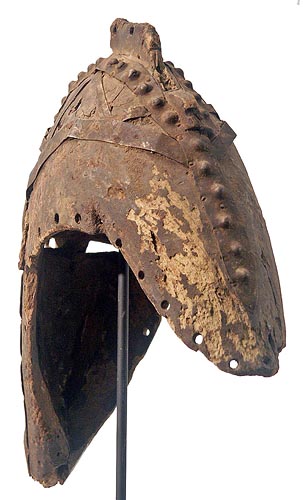 Photographs © Hamill Gallery
BAMANA
Mask 72
16" high (19" on base) x 5" wide x 13.5" deep
$800
Despite its appearance and weathering, this unusual mask shows no evidence of age or use and was probably made to be sold.
Base is included if desired. The metal on the face and the strips over the top are heavier than on the more common Marka masks.
Note the insect damage on the left side and the sections missing from the top crest.
GO TO BAMANA ARCHED MASK PAGE
GO TO SIDE BY SIDE EXHIBITION PAGE
GO TO BAMANA ANIMAL PUPPETS PAGE
GO TO BAMANA ART PAGE
GO TO BAMANA KONO MASKS PAGE
GO TO BAMANA MASKS PAGE
GO TO BAMANA CHI WARA PAGE
GO TO MASKS AND HEADS PAGE
GO TO BAMANA JO FIGURES PAGE
GO TO BAMANA BOLI PAGE
GO TO AFRICAN FIGURES PAGE