BAMILEKE STOOL 73, Cameroon
This stool has been vetted as authentic.
---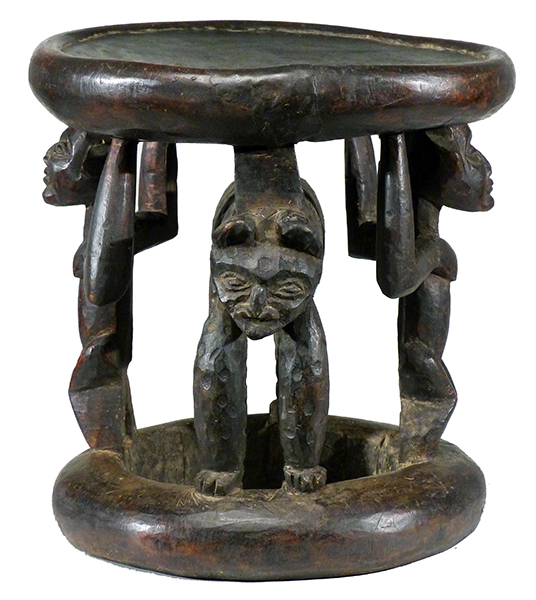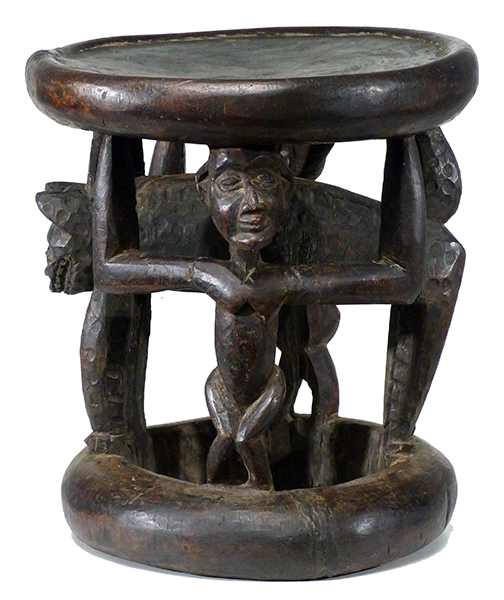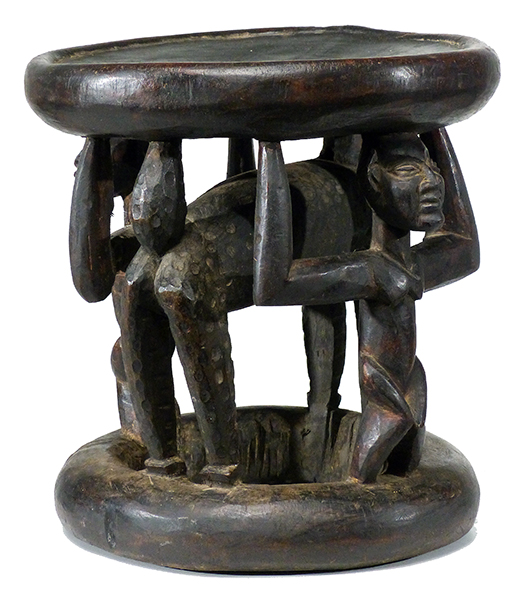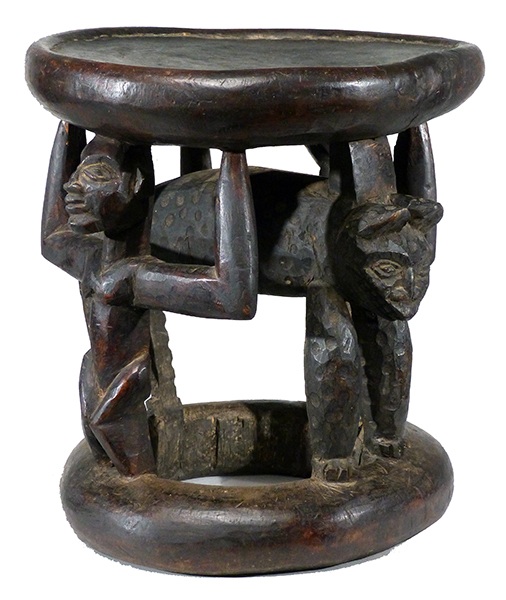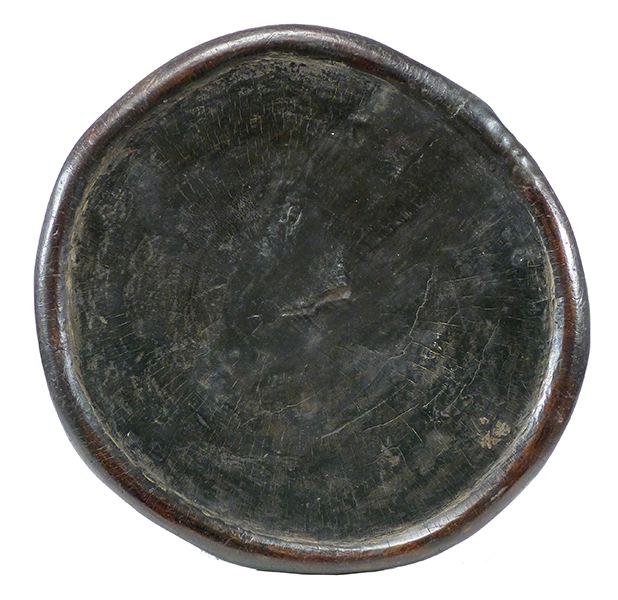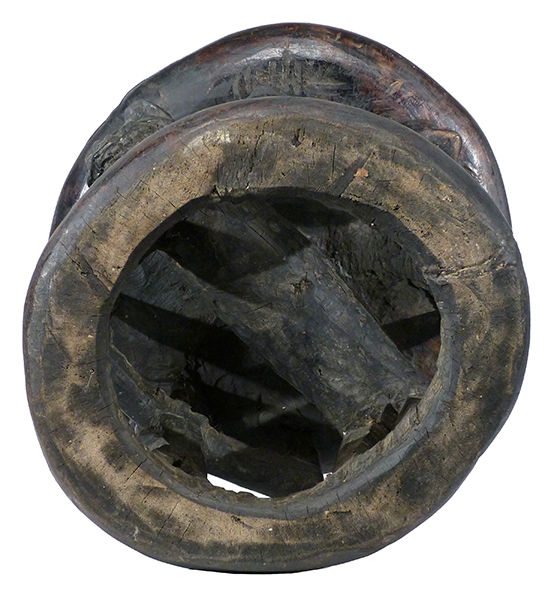 Photographs © Hamill Gallery
BAMILEKE
STOOL 73
14.5" high x 13" - 14" in diameter
Cameroon
$600

Note that is is not perfectly circular. There are repaired cracks (now stable) on the top and the bottom. The two figures with a leopard is a less common motif.

GO TO BAMILEKE STOOLS ARCHIVES PAGE (ALL SOLD)
GO TO BAMILEKE BEADED STOOLS ARCHIVES PAGE (ALL SOLD)
GO TO TAKE A SEAT EXHIBITION PAGE
GO TO BAMILEKE ART PAGE
GO TO BAMILEKE BEADED OBJECTS PAGE
GO TO BAMILEKE BEADED ELEPHANT MASKS PAGE
GO TO BAMILEKE BEADED ELEPHANT MASKS ARCHIVES PAGE (ALL SOLD)