BAMUN STYLE MASK 7, Cameroon
This mask shows no evidence of age or use and was probably made to be sold.
---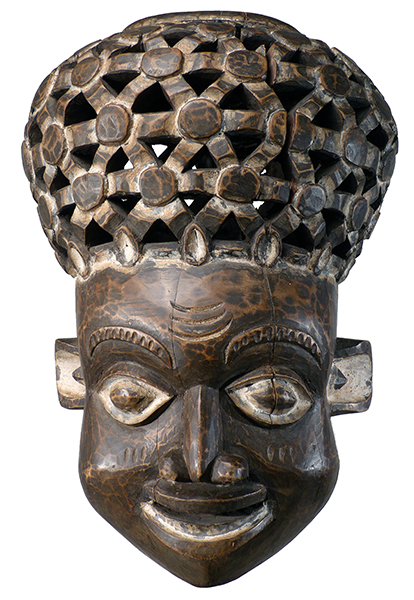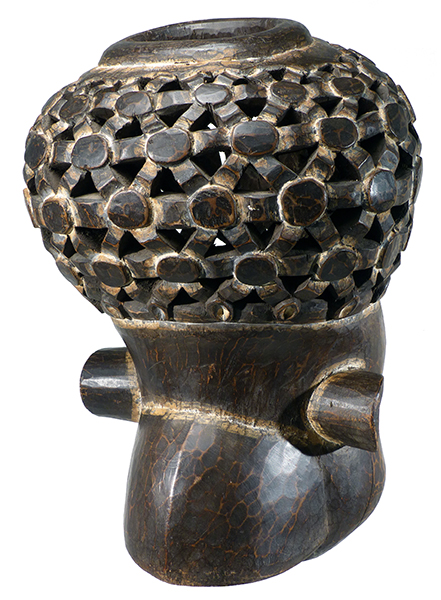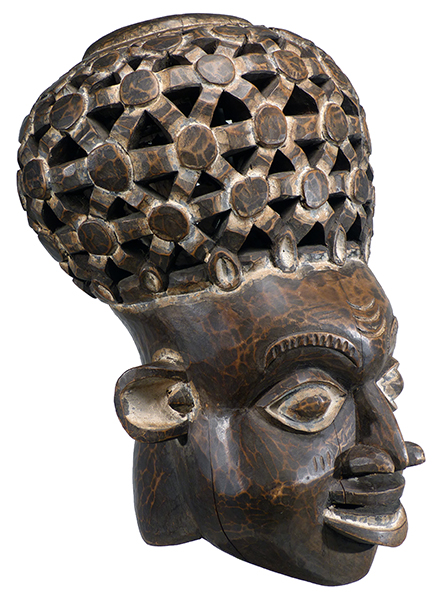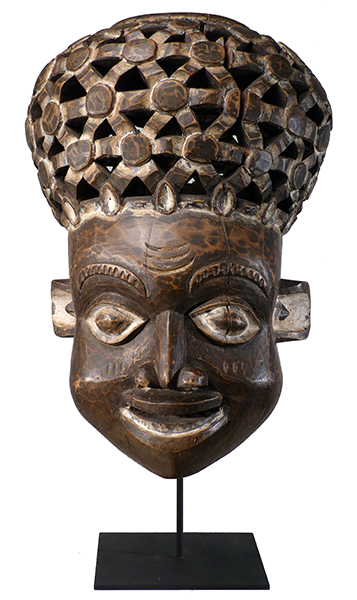 Photographs © Hamill Gallery
BAMUN STYLE
MASK 7
21" high (26.5" with stand) x 14.5" wide x 14.5" deep
Cameroon
$750
Some of this mask's dark pigment has worn off, leaving a lighter and warmer color on those areas. The mask is in very good codition.

GO TO FROM THE GRASSLANDS EXHIBITION PAGE
GO TO MASKED, I ADVANCE EXHIBITION PAGE