BAULE FIGURE 31, Ivory Coast
This figure has been vetted as being authentic with significant signs of tribal use and age.
---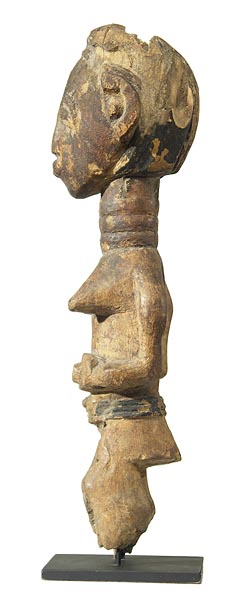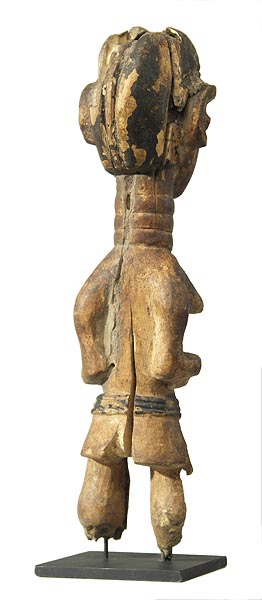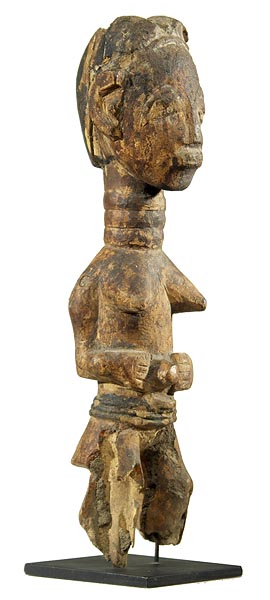 BAULE
FIGURE 31
12" high x 3" wide x 3" deep
Ivory Coast
$600
SOLD
Their are obvious cracks, now stable, on the back, some of which have been filled. Insect and erosion damage compete with the form of what was once a well carved figure.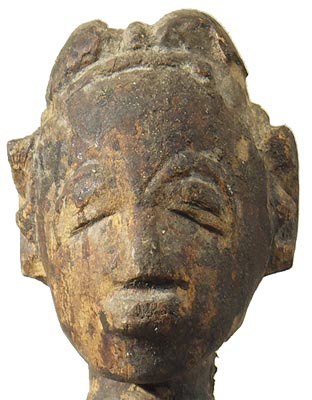 Photographs © Hamill Gallery

GO TO BAULE FIGURES PAGE
GO TO BAULE FIGURES ARCHIVES PAGE (ALL SOLD)
GO TO BAULE BO USU FIGURES PAGE
GO TO BAULE MATERNITY FIGURES PAGE
GO TO BAULE MBRA MONKEY FIGURES ARCHIVES PAGE (ALL SOLD)
GO TO BAULE COUPLES PAGE
GO TO BAULE ART PAGE
GO TO BAULE SCULPTURE EXHIBITION PAGE
GO TO BAULE MASKS ARCHIVES PAGE (ALL SOLD)
GO TO BAULE GOLI MASKS (LARGE) PAGE