BAULE GOLI MASK 32, Ivory Coast
This mask shows no evidence of age or use and was probably made to be sold.
---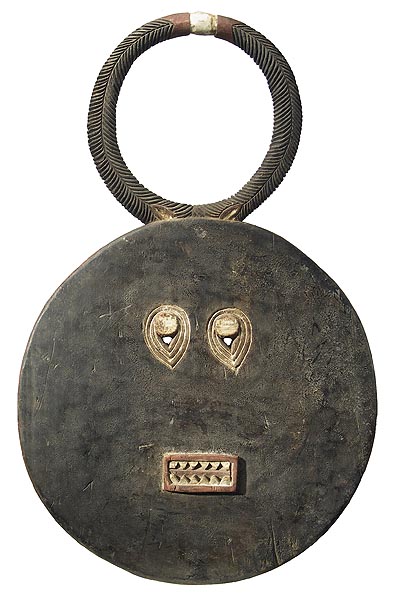 BAULE
GOLI KPLEKPLE MASK 32
45" high x 28.5" wide x 3.5" deep
Ivory Coast
$600

The patina is nice, but unusually mottled (see detail). There is a small repaired crack at the top in the white area.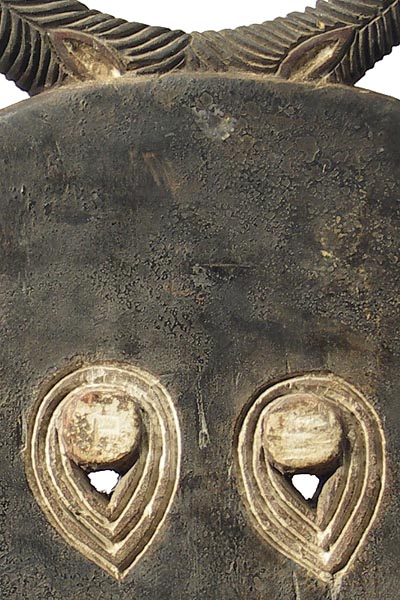 Photographs © Hamill Gallery
GO TO BAULE GOLI MASKS (LARGE) PAGE
GO TO BAULE GOLI MASK (SMALL) PAGE
GO TO BAULE GOLI GLIN MASKS PAGE
GO TO BAULE FIGURES ARCHIVES PAGE (ALL SOLD)
GO TO BAULE SCULPTURE EXHIBITION PAGE
GO TO BAULE MASKS ARCHIVES PAGE (ALL SOLD)