BAULE GOLI MASK 46, Ivory Coast
This mask shows no evidence of age or use and was probably made to be sold.
---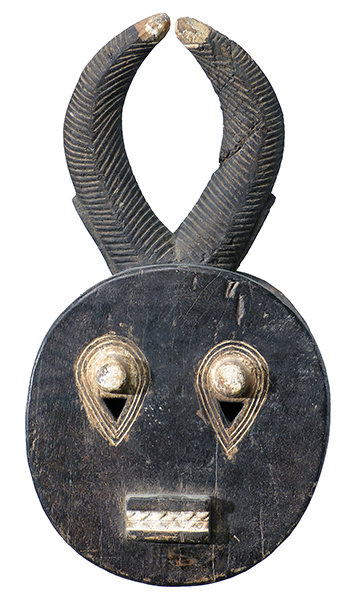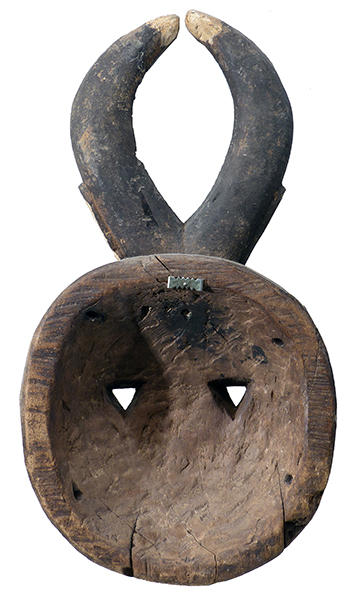 BAULE
GOLI KPLEKPLE MASK 46
15.5" high x 8.5" wide x 4" deep
Ivory Coast
$400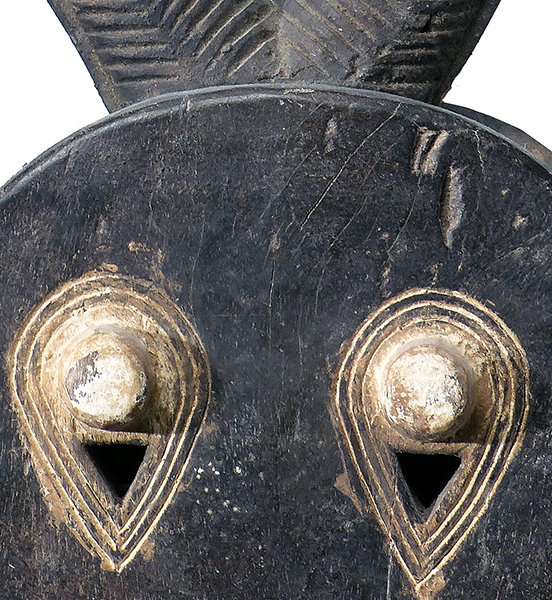 Photographs © Hamill Gallery
The left tip has been broken off and reattached. There are also cracks, now stable, half way down the left horn and on the back bottom. Nevertheless, its a very nicely designed and proportioned mask.
GO TO BAULE GOLI MASK (SMALL) PAGE
GO TO BAULE GOLI MASK (LARGE) PAGE
GO TO BAULE GOLI GLIN MASKS PAGE
GO TO BAULE SCULPTURE EXHIBITION PAGE