BAULE MASK 105, Ivory Coast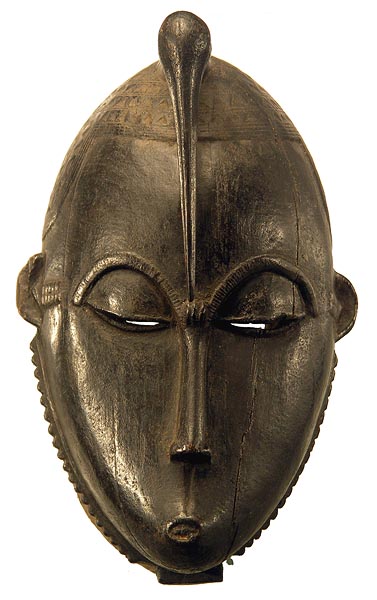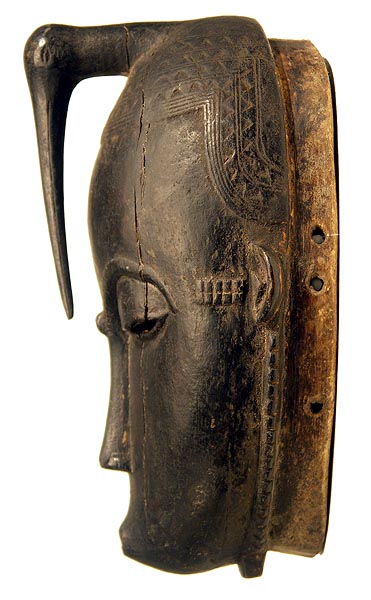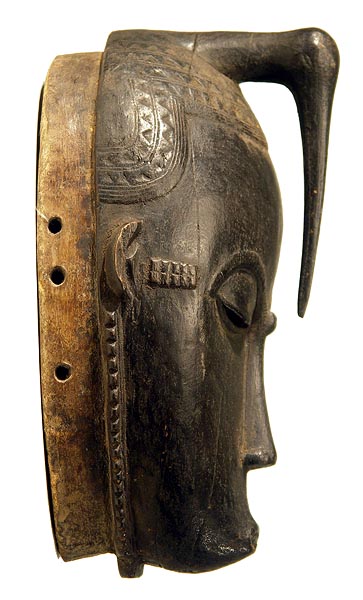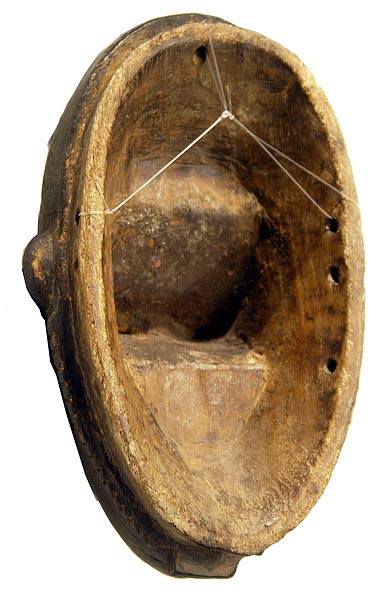 Photographs © Tim Hamill
BAULE
Mask 105
9" high
$800
SOLD
The Baule are one of the Akan peoples. They moved west to the Ivory Coast more than 200 years ago and adpted masking traditions from their neighbors, the Guro, Senufo and Yaure peoples. There are three basic types used in a special dance of rejoicing called Goli, symbolizing the social order. These masks are Kpan, with elaborate coiffures and refined carving; they represent the Senior female in the ceremonies.
Although elegantly carved, this Baule mask shows no evidence of age or use and was probably made to be sold.
There is an old crack, now stable, down the left side of the face.
RETURN TO BAULE SCULPTURE PAGE
RETURN TO BAULE EXHIBITION PAGE
RETURN TO MASKS AND HEADS PAGE