BAULE MATERNITY FIGURE 12, Ivory Coast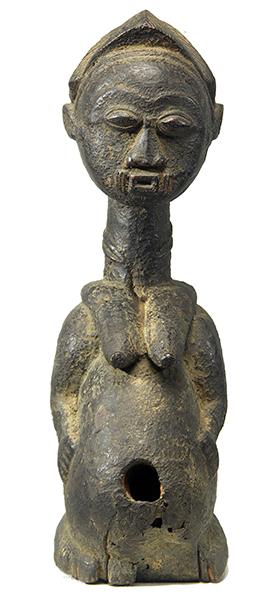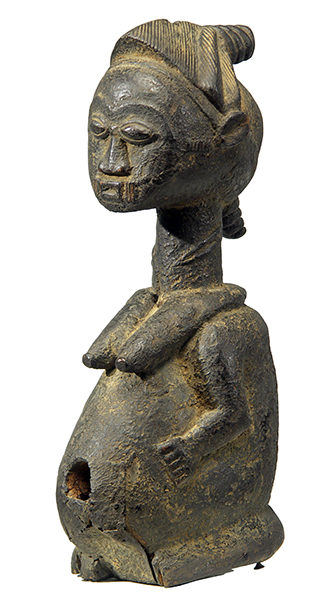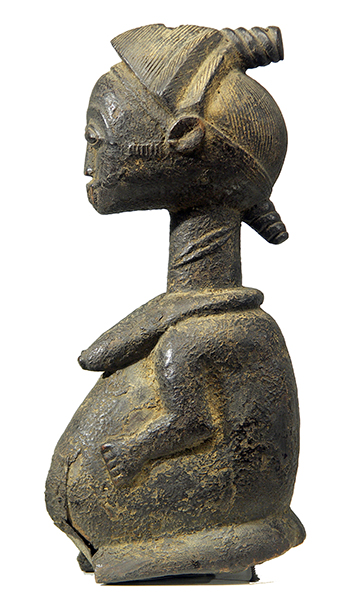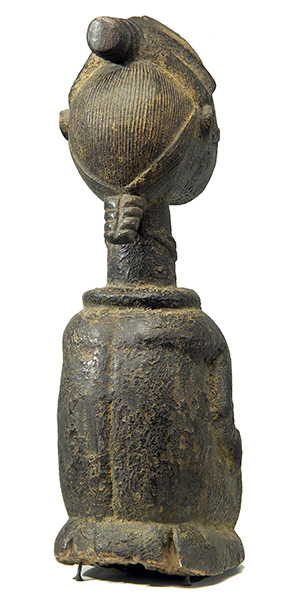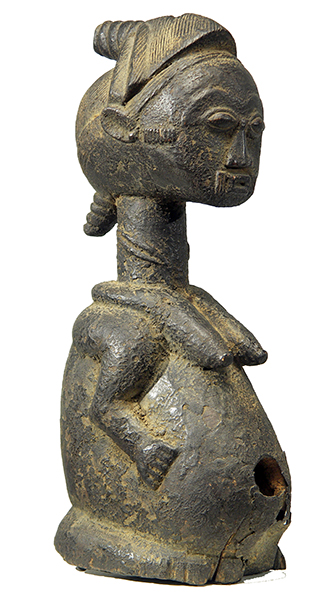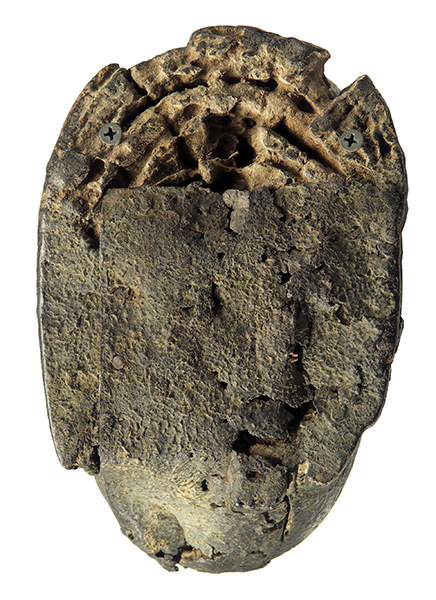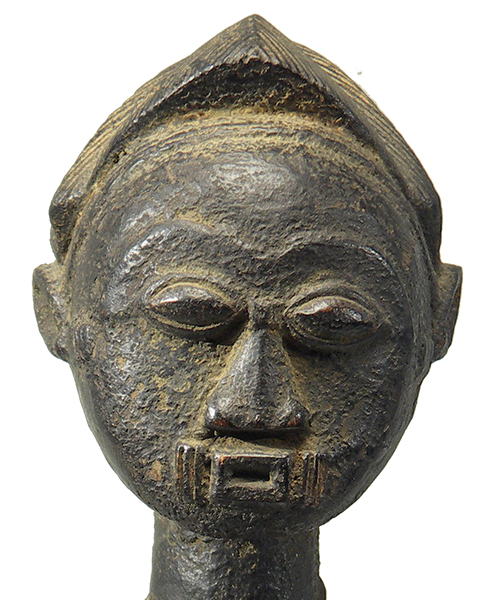 Photographs © Tim Hamill
BAULE
MATERNITY FIGURE 12
16.5" high x 5" wide x 8" deep
$800
This figure has not yet been vetted so we have to assume it was made to be sold.
This unusual figure has a cavity in the stomach and a metal plate on the eroded bottom.
The Baule are one of the Akan peoples. They moved west to the Ivory Coast more than 200 years ago and adopted sculptural and masking traditions from their neighbors, the Guro, Senufo and Yaure peoples.
Baule figures can be among the most elegant and designed pieces in Africa. Many show careful execution of face, coiffure and scarification details, with refined forms but no loss of expressiveness and power. The quiet, dignified figures embody spirits from the other world. They functioned as the home of a spirit to whom sacrifices were made and had to be placated with care.
RETURN TO BAULE MATERNITY FIGURES PAGE
RETURN TO FAMILY MATTERS EXHIBITION PAGE
RETURN TO MATERNITY FIGURES PAGE
RETURN TO BAULE SCULPTURE PAGE
RETURN TO BAULE EXHIBITION PAGE
RETURN TO BAULE COUPLES PAGE
RETURN TO BAULE FIGURES PAGE
GO TO AFRICAN COUPLES PAGE
GO TO AFRICAN FIGURES PAGE
GO TO NEW ADDITIONS PAGE