BENIN OBJECT 15, NIGERIA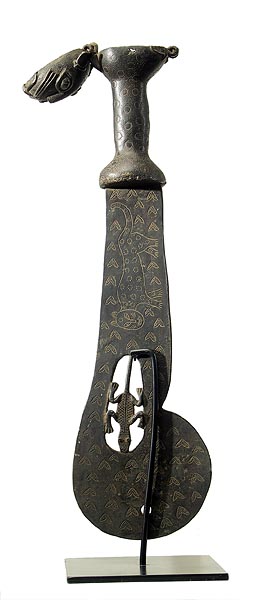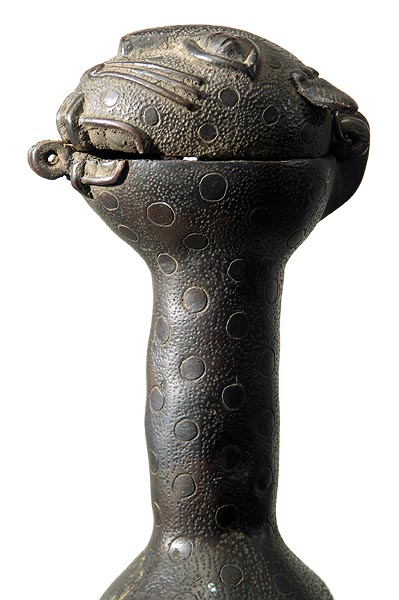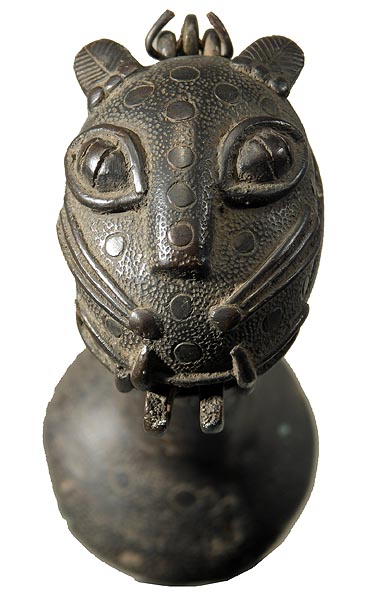 Photographs © Tim Hamill
BENIN
Knife
21" high x 5.5" wide x 2.5" deep
$1000
This finely crafted and detailed knife has a hinged top exposing a hollow handle. The custom stand is included in the price.
Although similar to many older works, this is a 20th C. piece, probably made to be sold.

It was sculpted by hand, then cast in bronze by the lost wax process.
RETURN TO BENIN OBJECTS PAGE
GO TO BENIN FIGURES PAGE
GO TO BENIN LEOPARDS PAGE
GO TO BENIN PLAQUES PAGE
GO TO ANIMALIA EXHIBITION PAGE