BIDJOGO HEAD 5, Bidjogo Islands
Old Bidjogo heads are rare. Despite its appearance, this is a 20th C. piece and was probably made to be sold.
---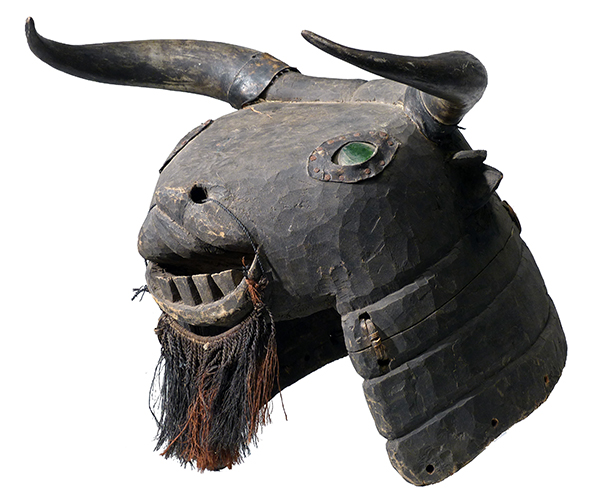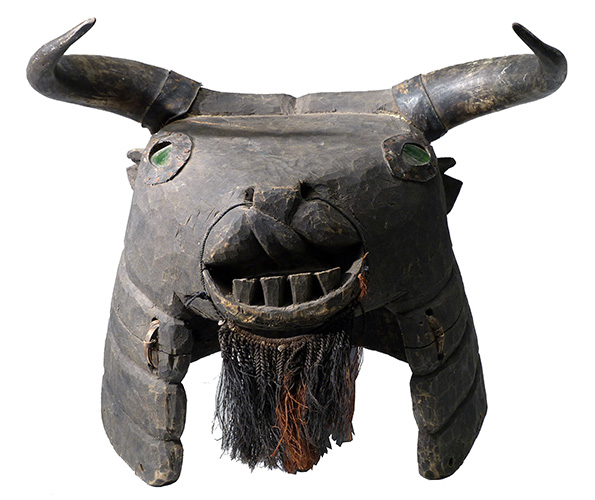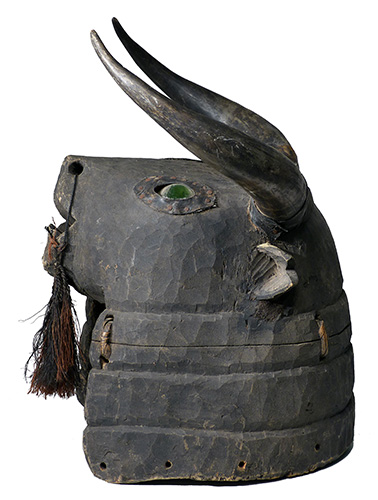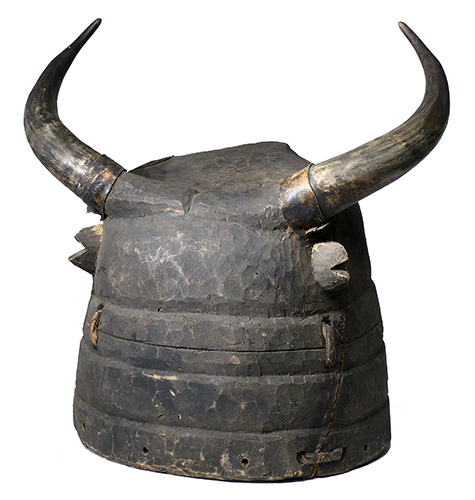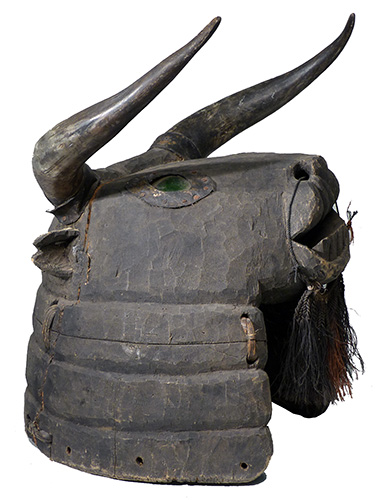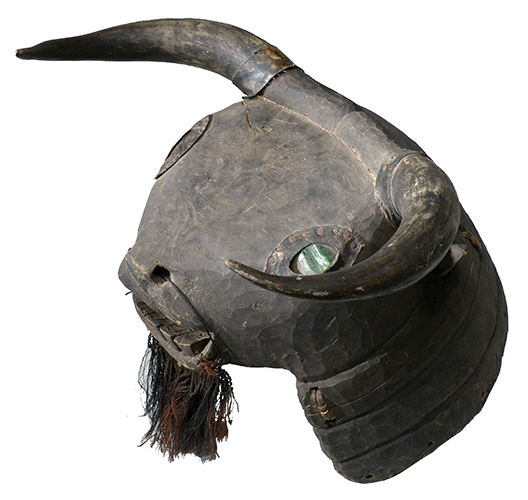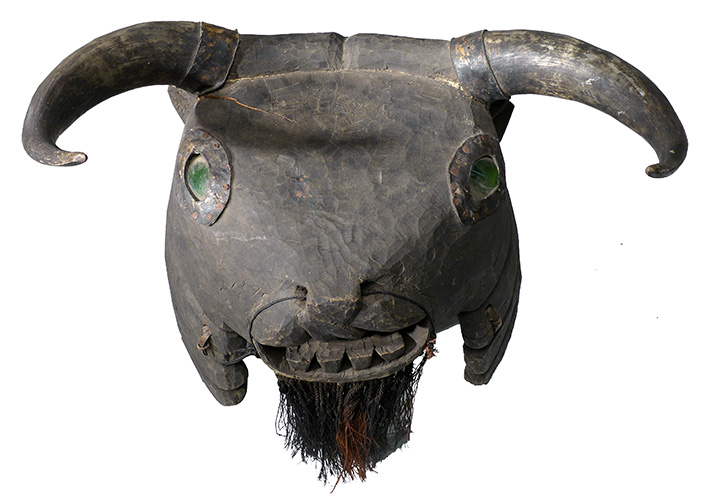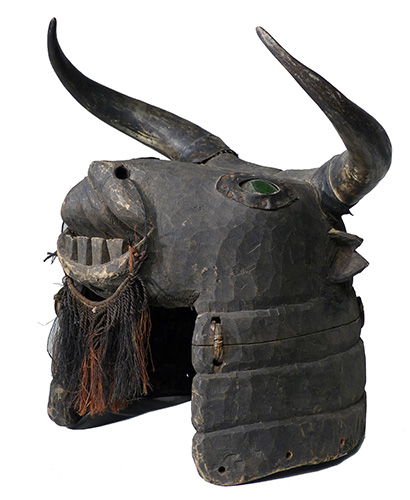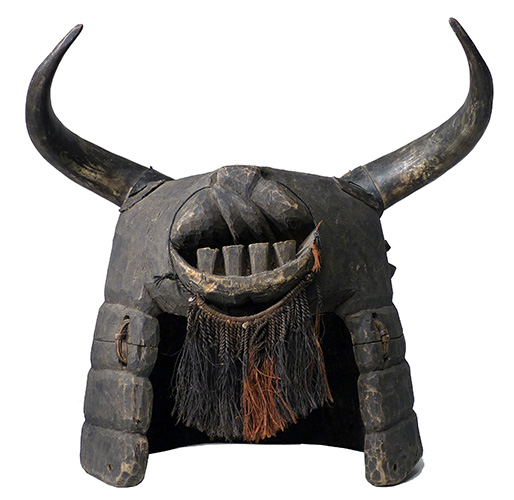 Photographs © Hamill Gallery
BIDJOGO
HEAD 5
20.5" high x 22" wide x 16.5" deep
Bidjogo Islands
$800
The horns are horns. There is leather around the glass eyes and fiber nailed on below the mouth. The head is very carefully made of two pieces of wood, joined (tied) together at four points. There is an old crack (now stable) the full height of the head in front of the right horn and ear.

GO TO A DILEMMA OF HORNS EXHIBITION PAGE
GO TO MONUMENTAL MASKS PAGE
GO TO ANIMALS IN AFRICAN ART PAGE
GO TO AFRICAN MASKS PAGE
th02282017