BOZO ANTELOPE MASK 11, Mali
This mask has been vetted as authentic, but shows few signs of age or use.
---




BOZO
ANTELOPE MASK 11
Wood, fabric & metal
27.25" high x 4.5" wide x 3.5" deep
Mali
$400
SOLD

There is extensive insect damage on this mask. It has now been stabilized. The worst damage is on the back of one horn (see detail below) and on the lower outside back of the other horn. Additional strengthening and filling is being done and the results will be shown here when completed (See below).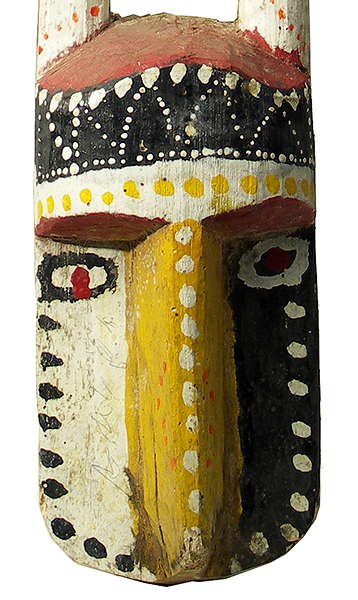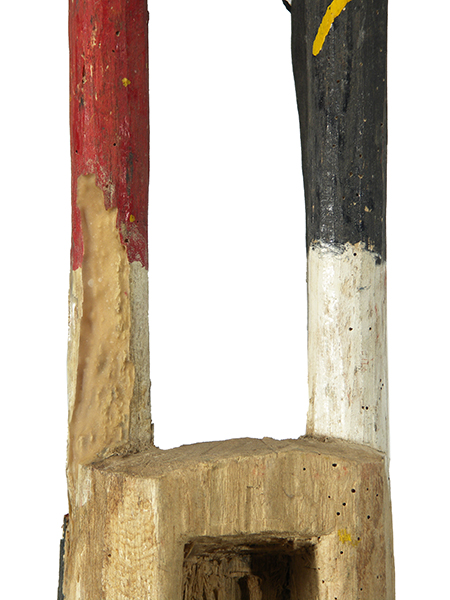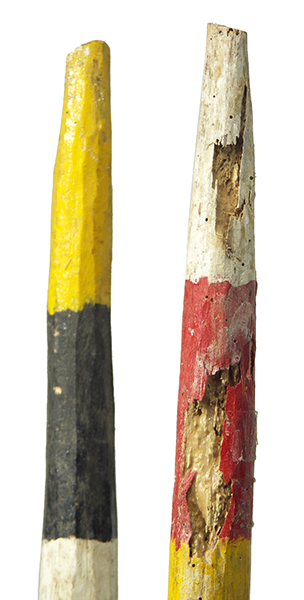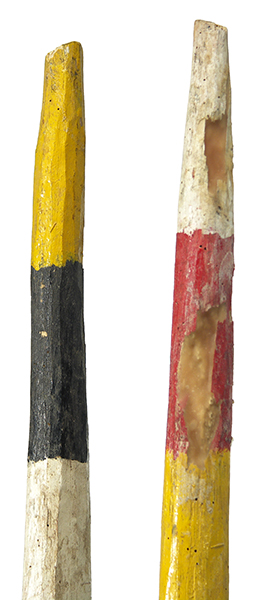 GO TO BOZO ANTELOPE MASKS ARCHIVES PAGE (ALL SOLD)
GO TO STAMPEDE EXHIBITION PAGE
GO TO MONUMENTAL MASKS PAGE
GO TO AFRICAN MASKS PAGE
GO TO NEW ADDITIONS PAGE
MJM08032017