BOZO BULL MASK 12, Mali
This mask has been vetted as authentic.
---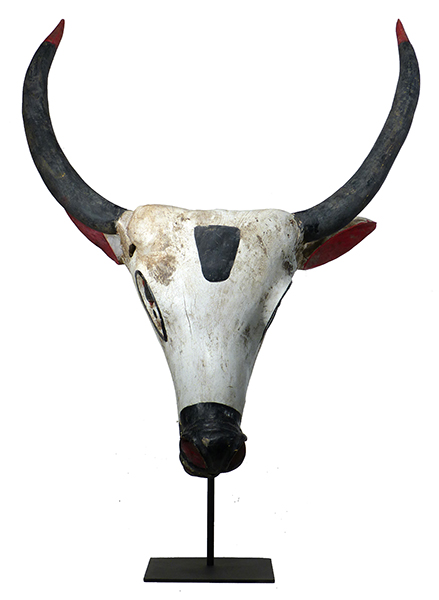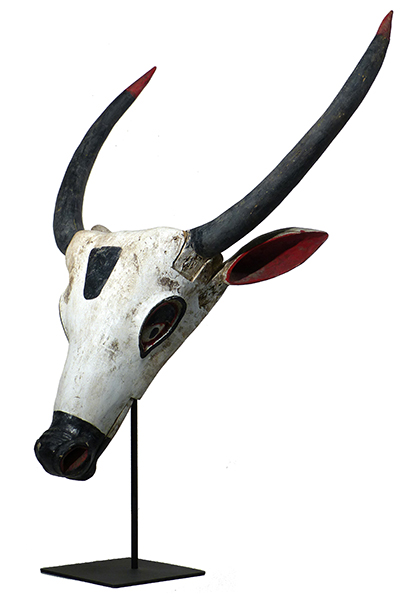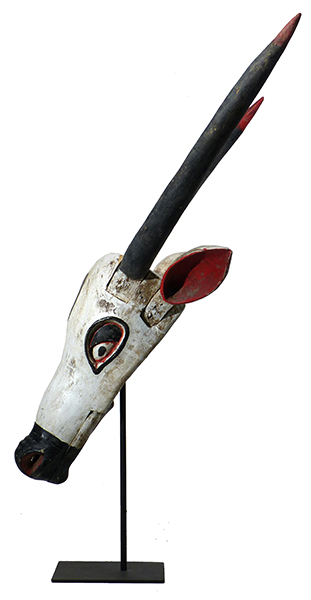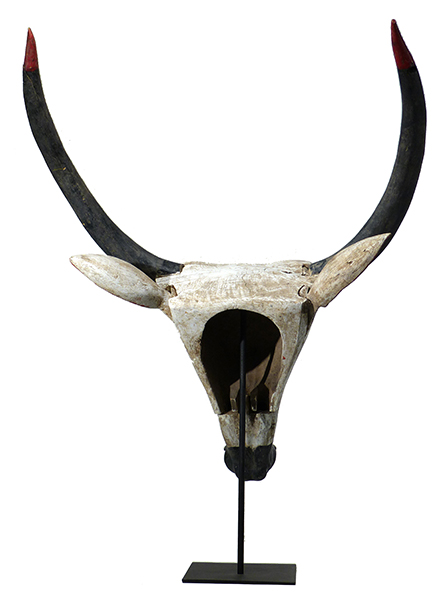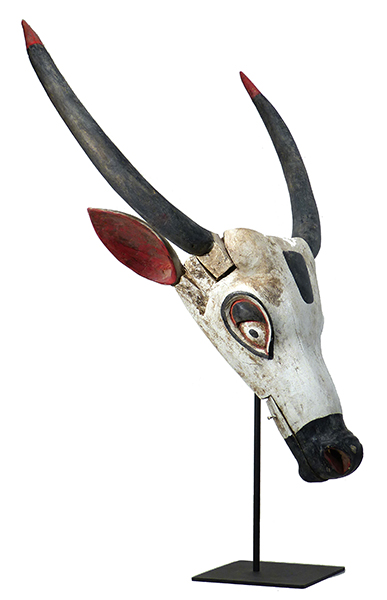 Photographs © Hamill Gallery
BOZO
BULL MASK 12
42.5" high x 31" wide x 21" deep (on custom stand)
40" high x 31" wide x 8.5" deep (mask alone)
Mali
$2500
SOLD

This wonderful, powerful mask is in very good condition. The ears and horns were carved separately and attached as seen below. The custom stand is included.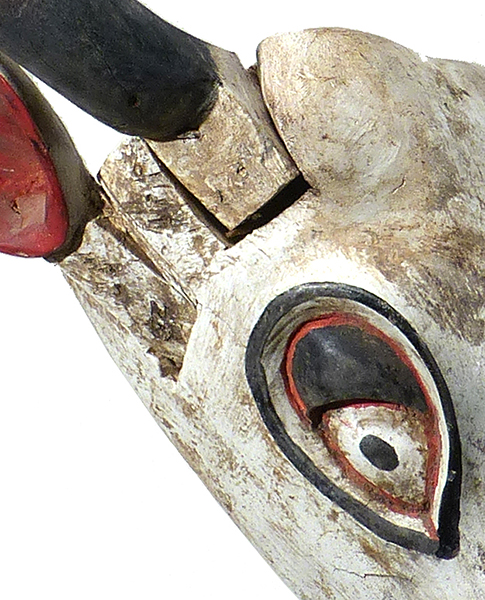 GO TO BOZO ANTELOPE MASKS ARCHIVES PAGE (ALL SOLD)
GO TO STAMPEDE EXHIBITION PAGE
GO TO MONUMENTAL MASKS PAGE
GO TO AFRICAN MASKS PAGE
GO TO NEW ADDITIONS PAGE
MJM08032017