CHAMBA FIGURE 15, Nigeria
Despite its appearance, this Chamba post figure shows no evidence of age or use and was probably made to be sold.
---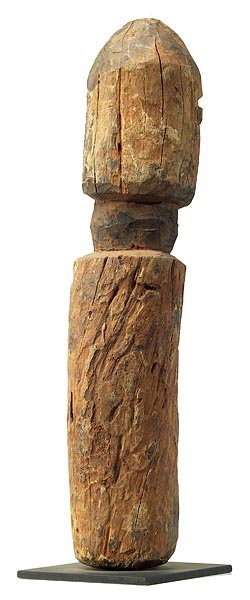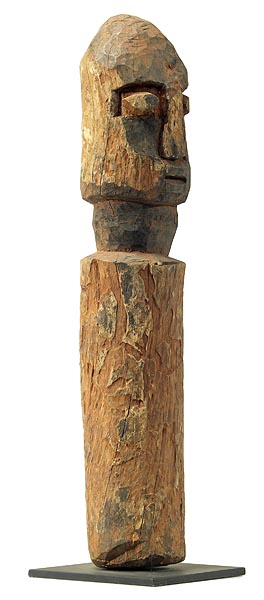 Photographs © Hamill Gallery
CHAMBA
Figure15
17.75" high x 3.5" wide x 3.5" deep
$300
Nigeria
The head and neck might have been carved into an old post. All the cracks on the post, including the large one down the left side, are stable.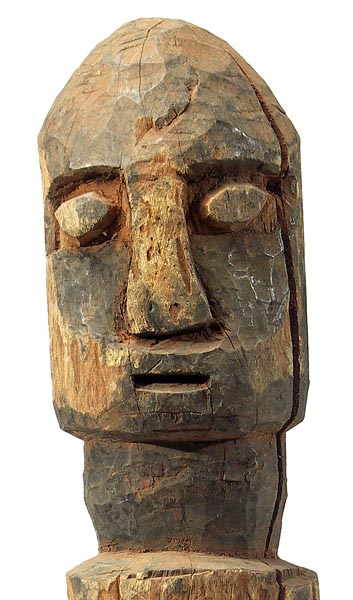 GO TO CHAMBA FIGURE PAGE
GO TO STILL STANDING EXHIBITION PAGE
GO TO AFRICAN FIGURES PAGE
GO TO NEW ADDITIONS PAGE