CHOKWE STOOL 1, Angola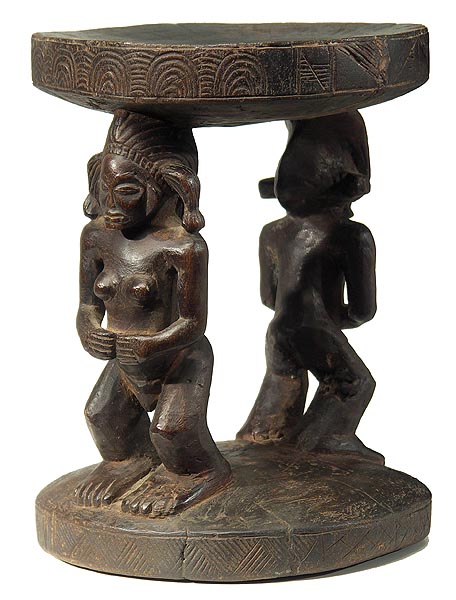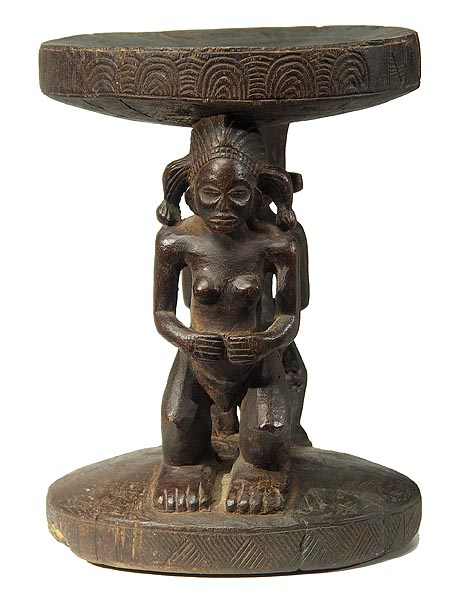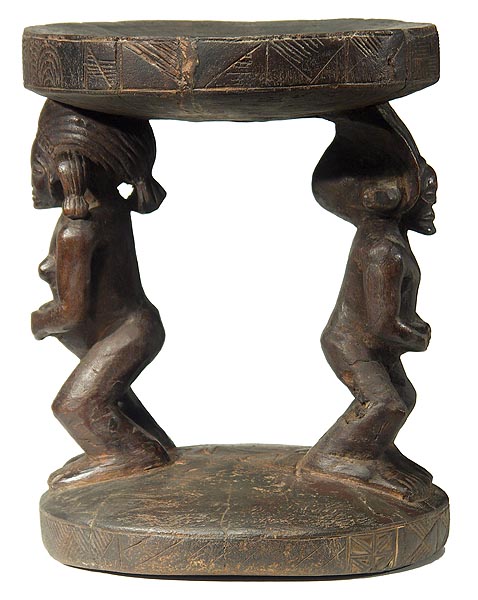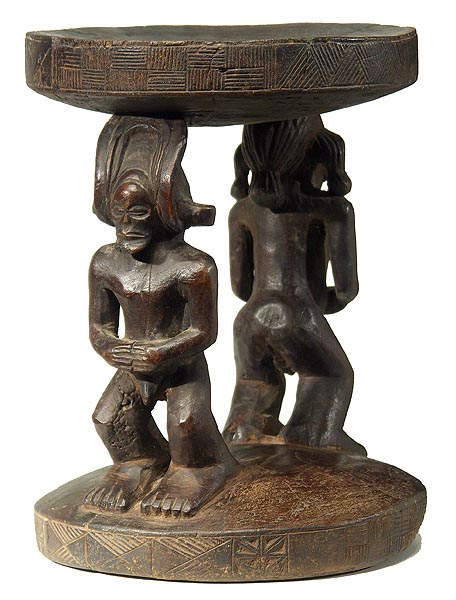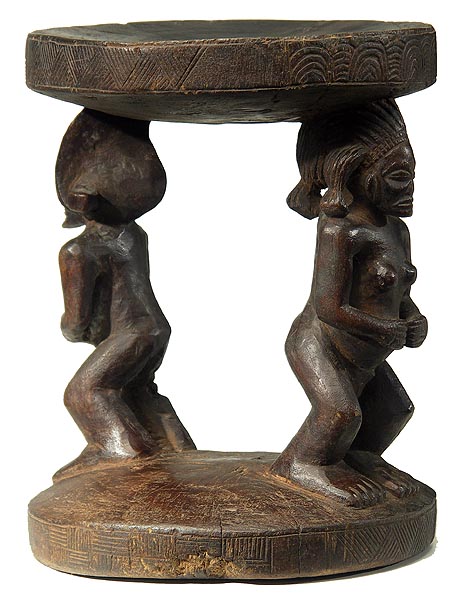 Photographs © Tim Hamill
CHOKWE
STOOL 1
11.5" high x 8.5" wide x 9" deep
$400
SOLD
Stools are a minor art form for the Chokwe, who are better known for their impressive masks and figures. This stool, however, shows the figure of the legendary hunter-hero, Tschibinda Ikunda, ancestor of all Chokwe chiefs, exalting strength and dignity, and often carrying a rifle. Stools like this were produced for the court.
A crack on the top (from the left to the center on the picture at bottom) has been patched. The stool is now stable.
Despite its appearance, we believe this stool was made to be sold.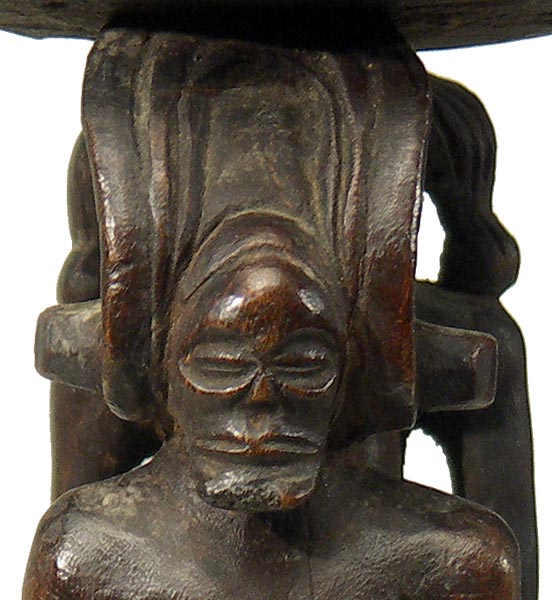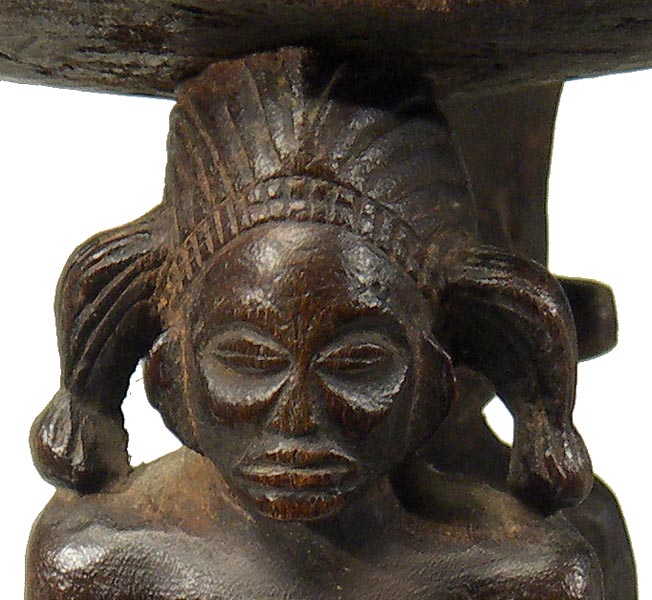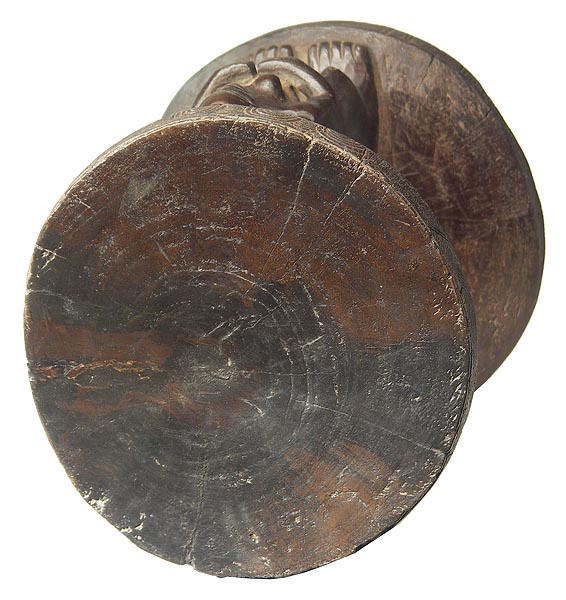 GO TO CHOKWE MATERNITY FIGURES PAGE
GO TO CHOKWE DRUMS PAGE
GO TO CHOKWE MASKS PAGE
RETURN TO AFRICAN STOOLS PAGE