BAULE CURRENCY 2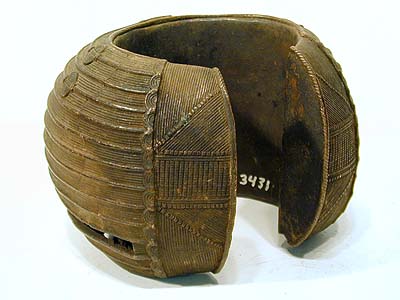 View showing Segy's inventory number.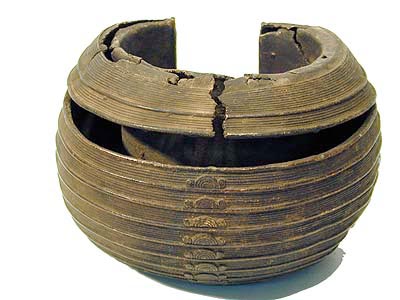 View showing damage on bottom.
BAULE, Currency #2, 5"h., Copper, Ivory Coast, $400 SOLD
Photographs © Tim Hamill
BAULE, "Anklet" Currency.
Copper alloy forms like these were recognized and used as currency. No. 2 has damage but is from the Segy collection.
RETURN TO BAULE CURRENCY PAGE
RETURN TO CURRENCY PAGE
[RETURN TO HOME PAGE]
[CONTACT GALLERY]
[ORDERING]
[HYPERLINKS]