HAUSA HOE CURRENCY 3, Nigeria
This piece of hoe currency has been vetted as authentic.

---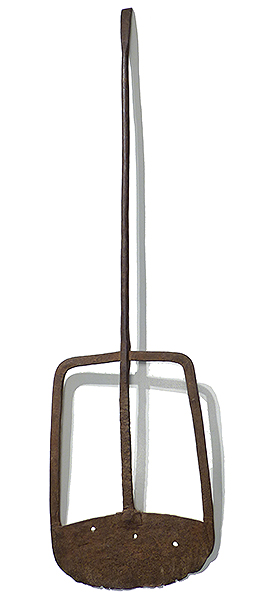 Photographs © Hamill Gallery
HAUSA
HOE CURRENCY 3
46.5" high x 12.25" wide x 2" deep
$500
Nigeria
There is obvious damage/wear on the bottom edege. The three holes appear to have been deliberately made.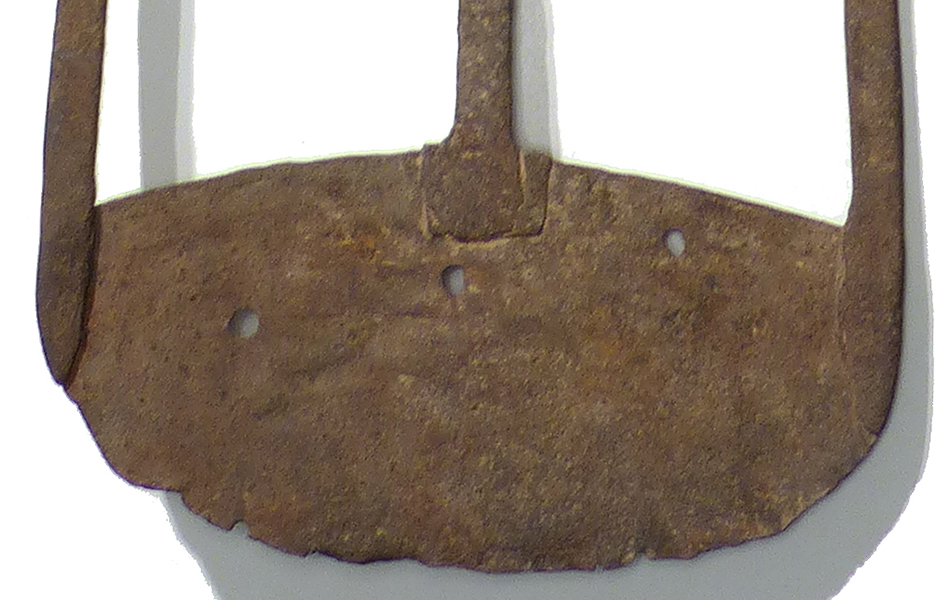 GO TO AFRICAN CURRENCIES PAGE
GO TO AFRICAN CURRENCY EXHIBITION PAGE
GO TO GEOMETRIES EXHIBITION PAGE
GO TO AFRICAN METALWORK PAGE
GO TO AFRICAN METALWORKS EXHIBITION PAGE