KWELE "ANCHOR" CURRENCY 13, Gabon
This Kwele form has been vetted as authentic, but it has been blackened and the medial bulge is lower than most.
---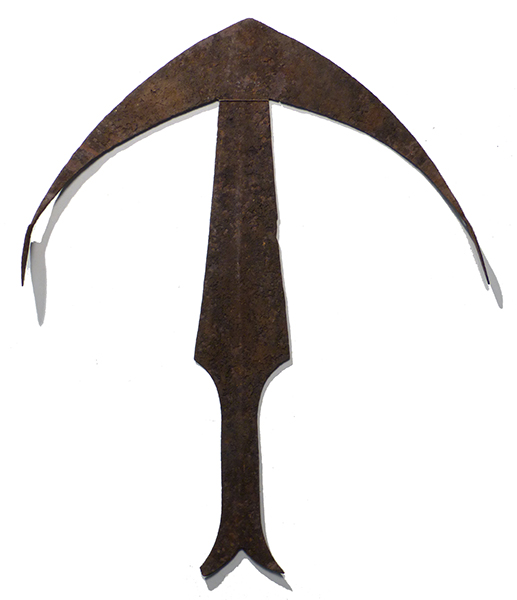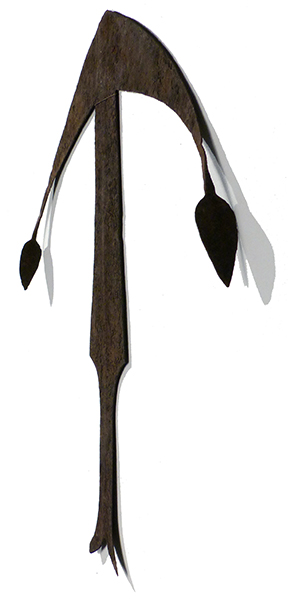 Photographs © Hamill Gallery

KWELE
"ANCHOR" CURRENCY 13
Iron
20" high x 16.25" wide x 1" deep
$300
Gabon

This one is fairly evenly blackened. The flanged points are all complete, but there is a broken tip visible to the lower left point.
GO TO AFRICAN CURRENCIES PAGE
GO TO KA-CHING! EXHIBITION PAGE
GO TO GEOMETRIES EXHIBITION PAGE
GO TO AFRICAN METALWORK PAGE