MANGBETU KNIFE 21, DRC
This Mangbetu blade has been vetted as authentic with evidence of significant age and use. The handle is not original.
---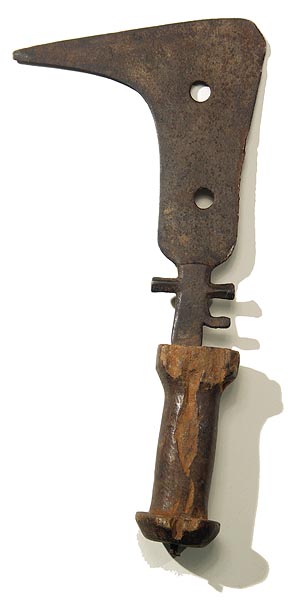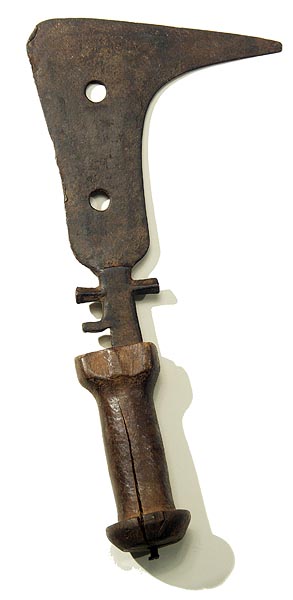 Photographs © Hamill Gallery

MANGBETU
KNIFE 21
14.5" high
DRC
$300

Although the blade is original, the handle has been replaced and is not the correct style. The eroded and cracked handle is stable.

GO TO AFRICAN KNIVES, SWORDS, AXES AND SPEARS PAGE
GO TO AFRICAN WEAPONS AND WEAPON FORMS PAGE
GO TO AFRICAN CURRENCY EXHIBITION PAGE
GO TO AFRICAN METALWORKS EXHIBITION PAGE
GO TO AFRICAN METALWORKS 2 EXHIBITION PAGE
MJM06232017