NKUTSU SPEARTIP 22, DRC
This Nkutsu speartip has been vetted as authentic.
---


Photographs © Hamill Gallery
NKUTSU
SPEARTIP 22
Iron
23.5" high x 4.5" wide x .5" deep
DRC
$150

The base is included. Note the nice embossing on both sides around the holes and the subtle damage on the bottom edge (details below).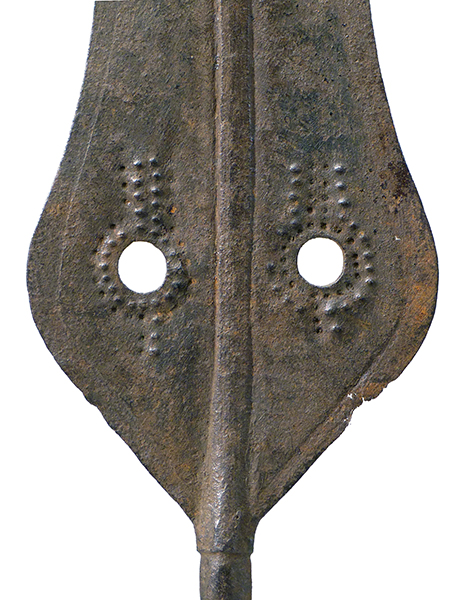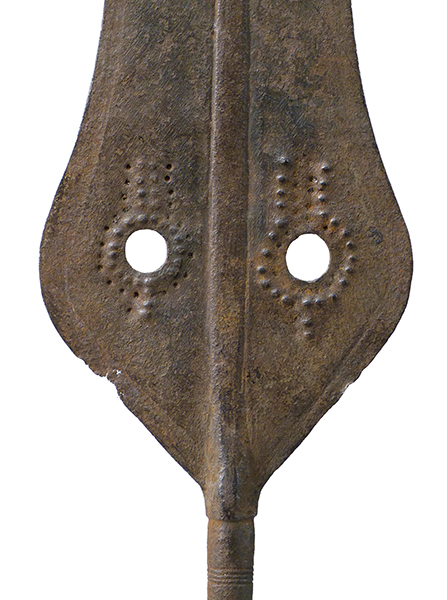 GO TO NKUTSU SPEARTIP CURRENCY PAGE
GO TO NKUTSU SPEARTIP CURRENCY ARCHIVES PAGE (ALL SOLD)
GO TO AFRICAN METALWORK PAGE
GO TO AFRICAN METALWORKS EXHIBITION PAGE
GO TO AFRICAN METALWORKS 2 EXHIBITION PAGE
MJM05232017