DAN MASK 180, Liberia and Ivory Coast
Despite its appearance, this headdress shows no evidence of age or use and was probably made to be sold.
---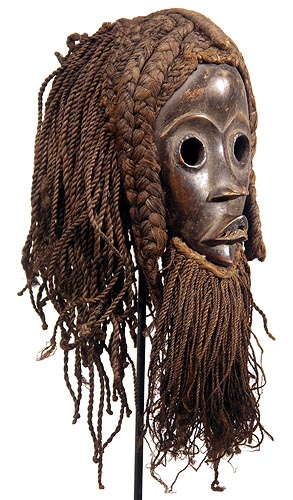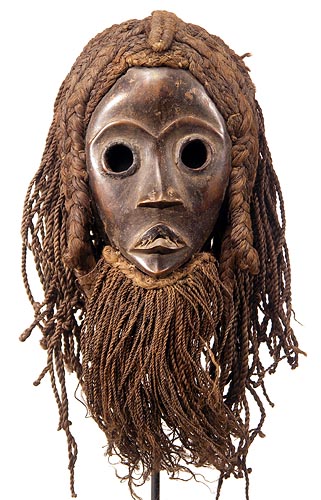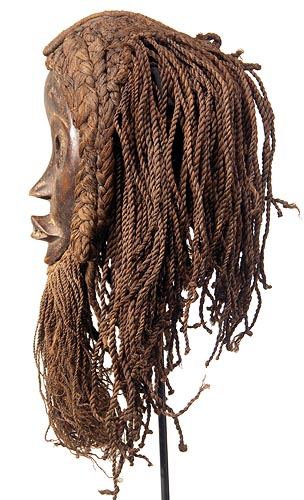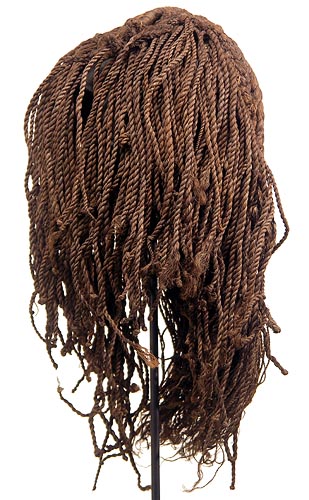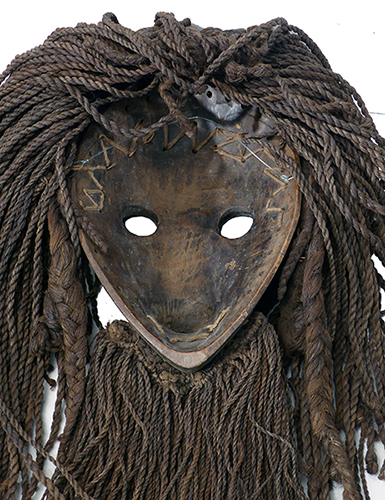 Photographs © Hamill Gallery
DAN
MASK 180
18" high as on stand
17" high x 12" wide x 4" deep with fiber on wall
9.5" high x 6.5" wide x 2" deep (mask alone)
Liberia and Ivory Coast
$1000
The mask and headdress are in excellent condition. We are showing pictures of it displayed on a stand and hanging on a wall, as both work well. The mask, with four metal teeth, is pensive and beautiful.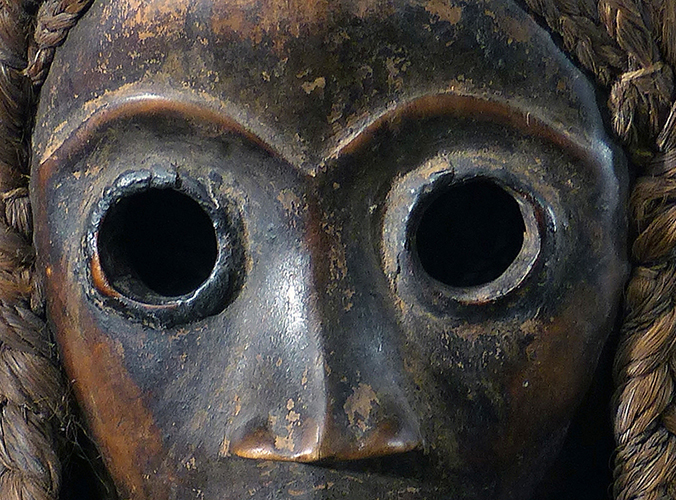 GO TO DAN MASKS WITH HEADDRESSES PAGE
GO TO MASKS OF THE DAN EXHIBITION PAGE