DINKA HEADREST 14, SUDAN




Photographs © Tim Hamill
DINKA
Headrest 14
10.25" long x 6" high x 4" deep
$300
This headrest has been vetted as authentic with signs of age and use.
In many African cultures, carved wooden "pillows" are used to support the head during sleep and in some instances to preserve a hairstyle. The wonderful angular forms of the Dinka headrests sometimes incorporate a handle into the overall design to facilitate carrying.
There is some damage and repair under the top of one end. Details of both sides are below.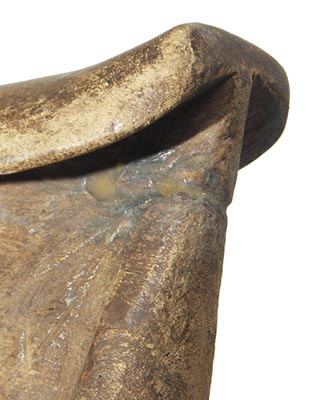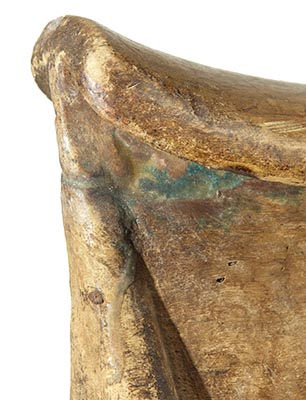 RETURN TO DINKA HEADRESTS PAGE