DJENNE TERRACOTTA VESSEL 14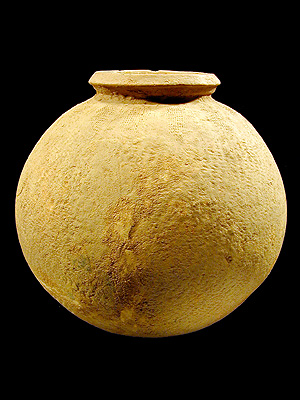 Photographs © Tim Hamill
DJENNE
Vessel 14
16"
$1000
SOLD
NOTE: Our photos make the pieces appear to have a golden/yellowish tone when they are actually a much redder brick-toned color.
Little is known of the Djenne civilization (ca. 12th - 16th centuries), precursors to the Dogon in Mali.
These pieces have not been tested by thermoluminescence due to the substantial fee involved.
This piece, which has a great deal of restoration work, is too fragile to be shipped.

RETURN TO AFRICA UNEARTHED PAGE
[RETURN TO HOME PAGE] [CONTACT GALLERY] [ORDERING] [HYPERLINKS]