DOGON LEANER 10, MALI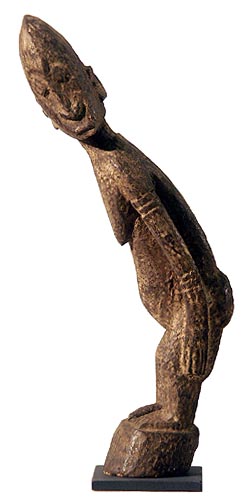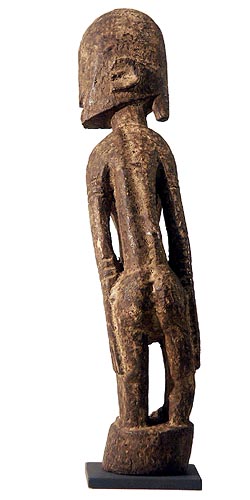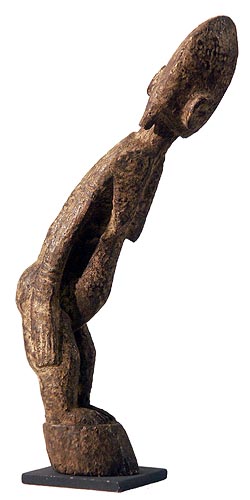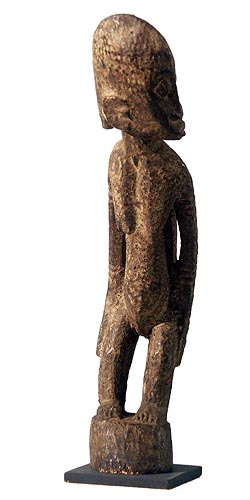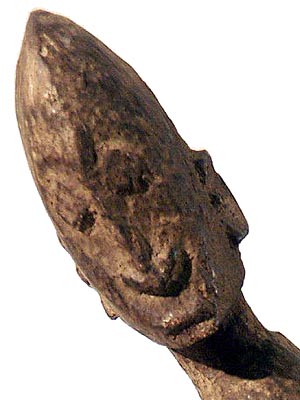 Photographs © Tim Hamill
DOGON
LEANER 10
10.5" high
$200
SOLD
This figure was probably made to be sold.
These unique figures depart from the usual Dogon rigid totemic forms. The story we've been told is that they were magically seen in the twisted trunks of trees by a Dogon spiritual leader and described to the village carver, who then "liberated" the figure.
Numbers 6-11 have been worked on with a special tool to give them their pitted texture. Clearly designed as "pairs," we believe these were created for the art market and we have priced them accordingly.
RETURN TO ART OF DOGON EXHIBITION PAGE
GO TO FAMILY MATTERS EXHIBITION PAGE