DOGON "TELLEM" FIGURE 15, MALI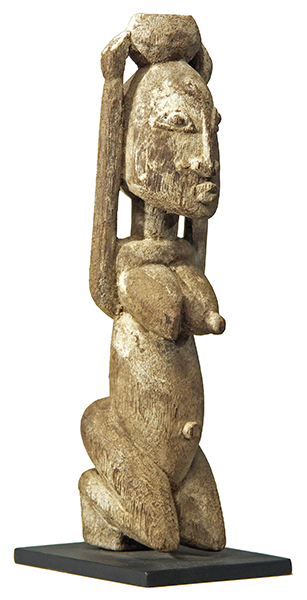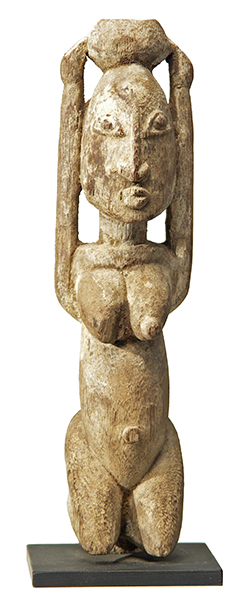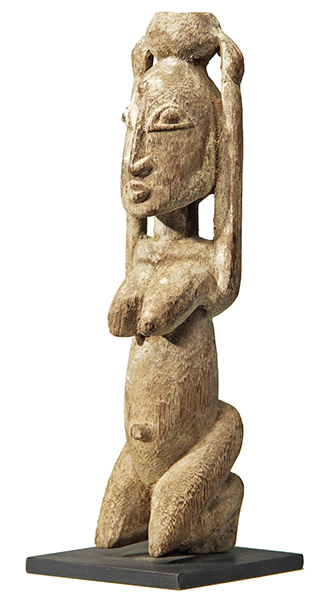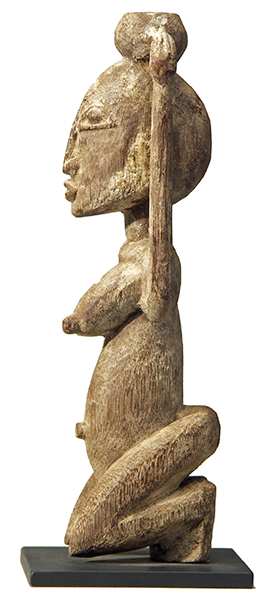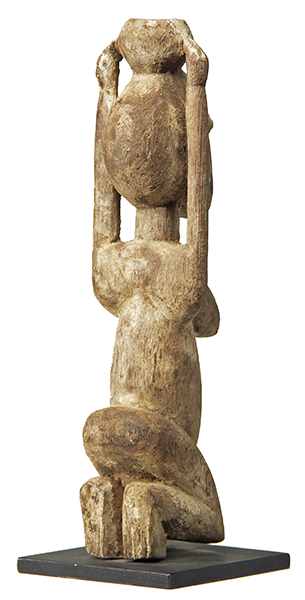 Photographs © Tim Hamill
DOGON,
"TELLEM" FIGURE 15
8.5" high x 2.25" wide x 2.5" deep
$150
Despite its appearance, this figure shows no evidence of age or use and was probably made to be sold.
Unlike the other "tellem" style figures, this one is supporting a small bowl on her head.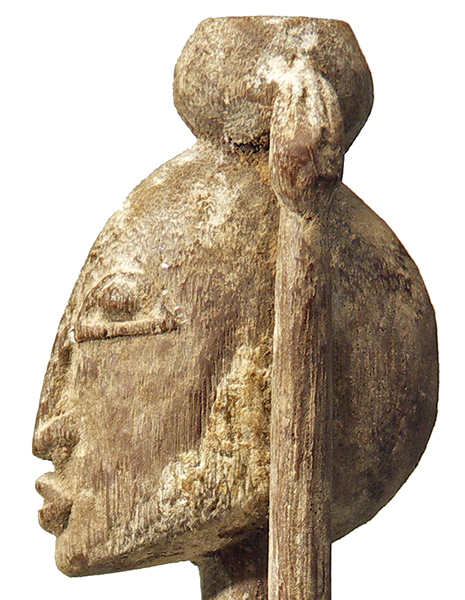 Usually representing spirits, ancestors or the primordial couple, figures such as these were placed in shrines and treated with great respect. These figures are not Tellem (the people living in this area before the Dogon) but show the old gesture of upraised arms or "Tellem style."
RETURN TO DOGON "TELLEM" FIGURES PAGE
RETURN TO ART OF DOGON EXHIBITION PAGE
GO TO FAMILY MATTERS EXHIBITION PAGE