FANG NGIL MASK 44, Gabon
Despite its appearance, this mask shows no evidence of age or use and was probably made to be sold.
---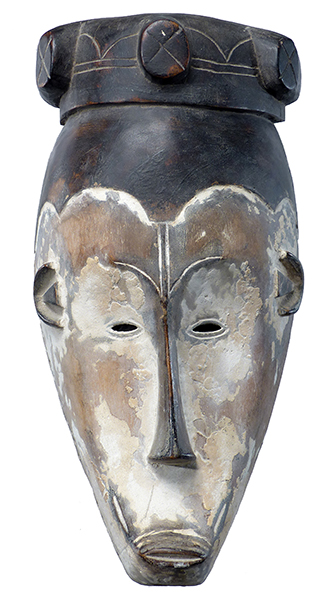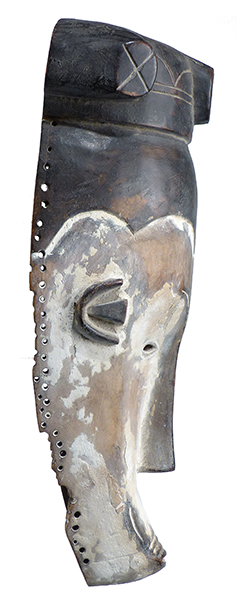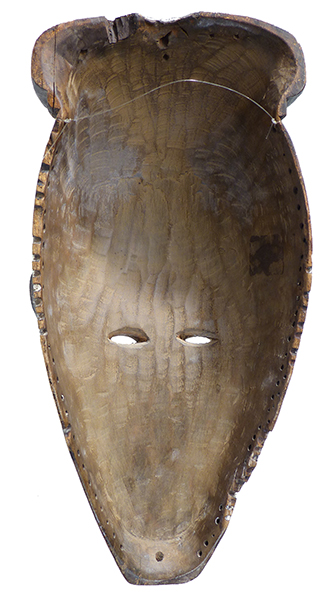 Photographs © Hamill Gallery
FANG
NGIL MASK 44
17.25" high x 8.5" wide x 5" deep
Gabon
$500
This beautiful mask has lost much of its white pigment. There is some wood loss on the back edge but the mask is in stable condition.

GO TO FANG NGIL MASKS 2 PAGE
GO TO FANG ART PAGE
GO TO MONUMENTAL MASKS PAGE