FANG NGIL MASK 46, Gabon
Despite its appearance, this mask shows no evidence of age or use and was probably made to be sold.
---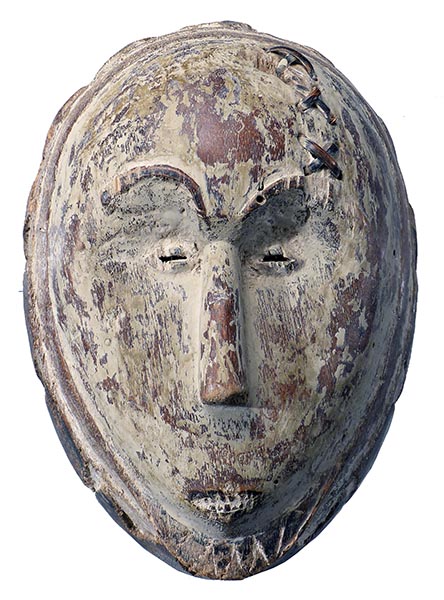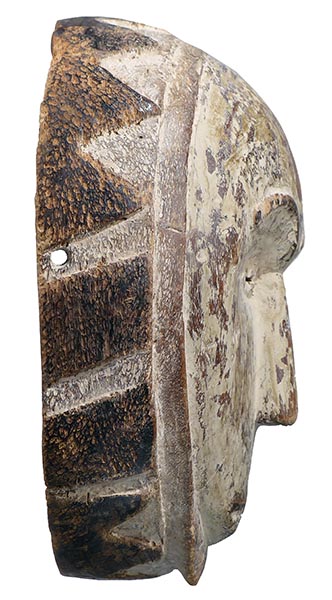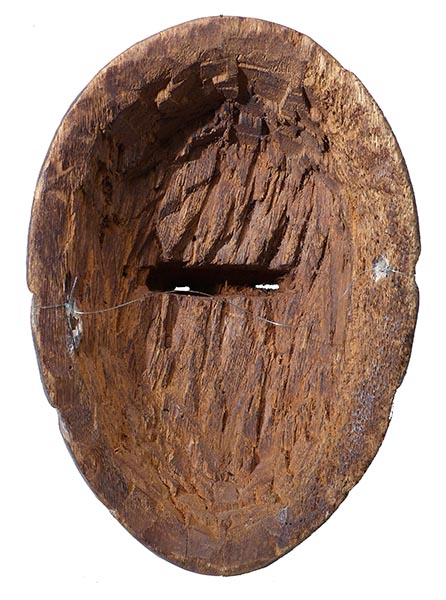 Photographs © Hamill Gallery
FANG
NGIL MASK 46
10" high x 6.75" wide x 4.5" deep
Gabon
$250
The forehead was cracked but nicely repaired with reed stiches. It is now stable.


GO TO FANG NGIL MASKS 2 PAGE
GO TO FANG ART PAGE
GO TO MONUMENTAL MASKS PAGE