FANG POST 8, Gabon
Despite its appearance, we believe this Fang post was made to be sold.
---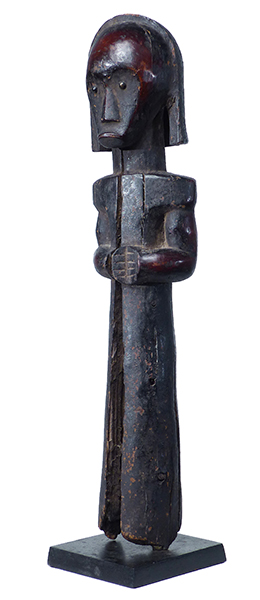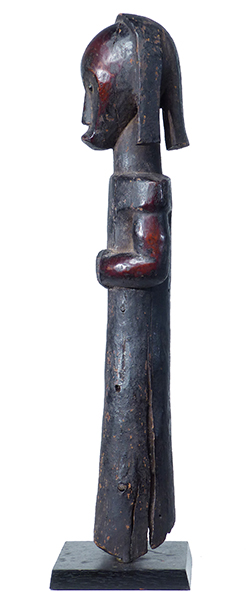 Photographs © Hamill Gallery
FANG
POST 8
21.5" high x 4.5" wide x 4.5" deep
Gabon
$700

With a short split on the left side and long splits on the front and back (all now stable), this post is magically transformed into a tall, robed figure. It is a unique and wonderful change.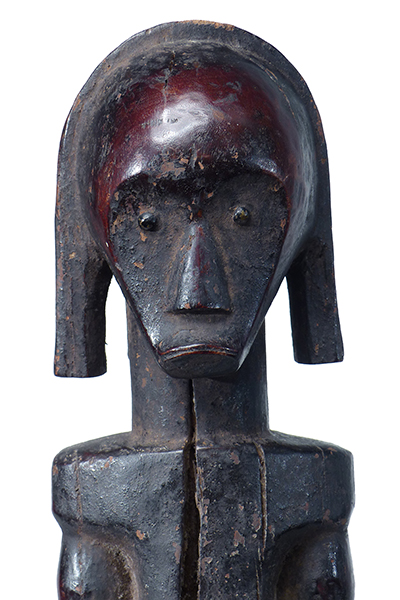 GO TO FANG POSTS PAGE