FANTE DOLL 7, Ghana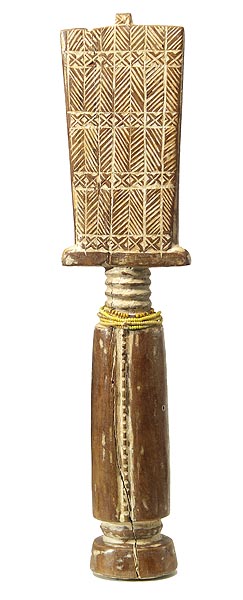 Photographs © Tim Hamill
FANTE
Doll 7
11" high x 2.5" wide x 1.75" deep
$ 600
SOLD
This Fante doll has been vettted as being authentic with signs of use and age.
Collected by the late Emmanuel Victor Attram in 1962 from a village called Mankessim in central Ghana. Mankessim was the meeting place of the 77 chiefs of the Fante people. Part of this collection was auctioned by Sotheby's, New York, 1992.
There is a crack on the front of the face and neck, and another on the back (see details). Both are now stable.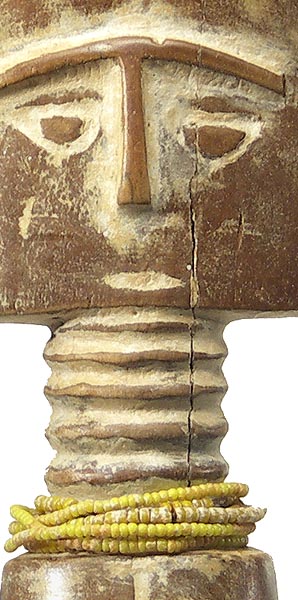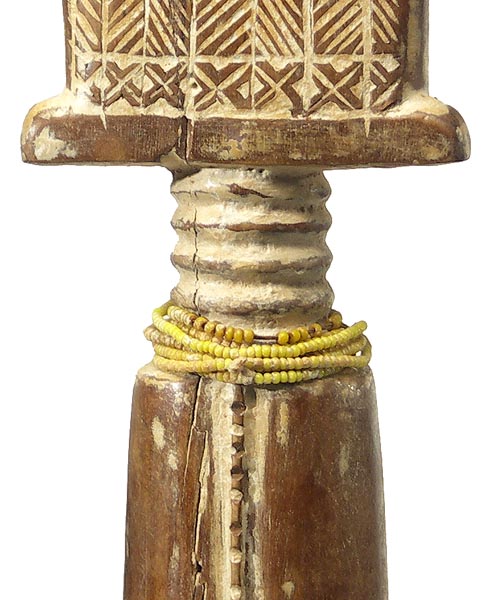 RETURN TO FANTE DOLLS PAGE
GO TO FANTE ART PAGE
GO TO AFRICAN DOLLS PAGE
GO TO AFRICAN FIGURES PAGE
GO TO NEW ADDITIONS PAGE