FULANI BOWL 1, West Africa
The bowl below has not been vetted, so our default position is that it could have been made to be sold.
---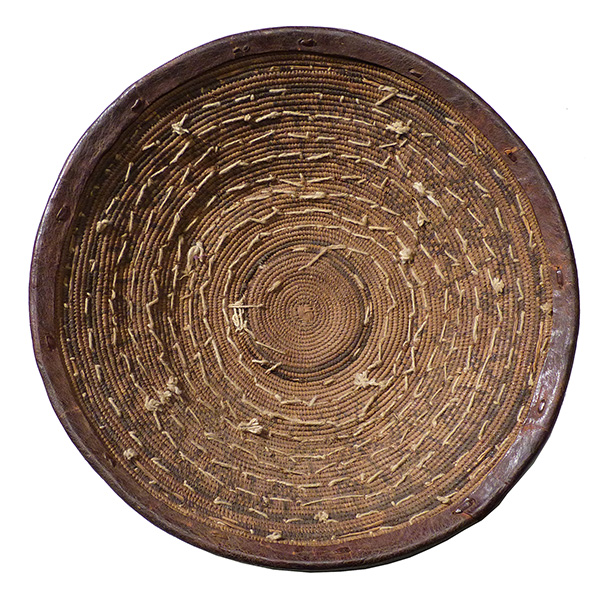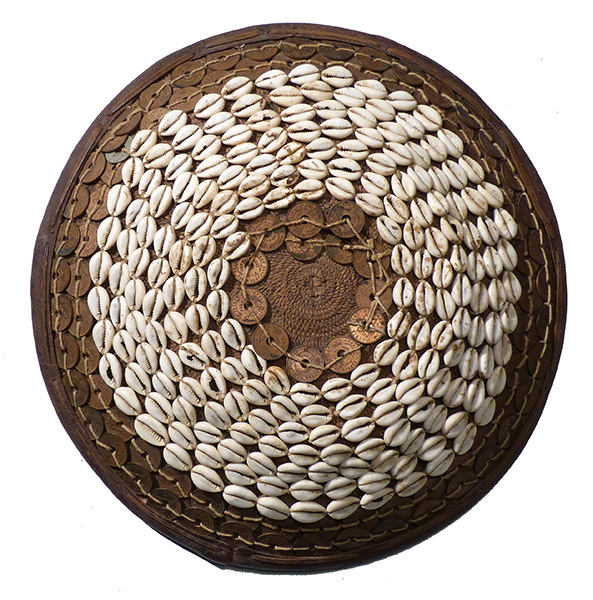 Photographs © Hamill Gallery
FULANI
BOWL 1
3" high, 13.25" diameter
West Africa
$ 150
SOLD

This bowl shows an inventive combination of cowrie shells and British West African coins. Hanging on a wall displays the coins and cowries better than sitting on a horizontal surface; we have added a small loop for hanging.

There are 94 coins on this bowl.
GO TO AFRICAN METALWORK PAGE
GO TO AFRICAN METALWORK EXHIBITION PAGE
GO TO AFRICAN METALWORK EXHIBITION PAGE 2