HEHE STOOL 16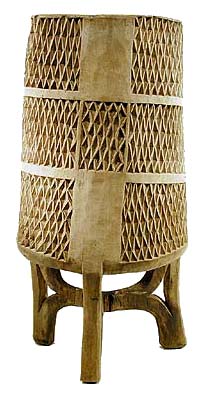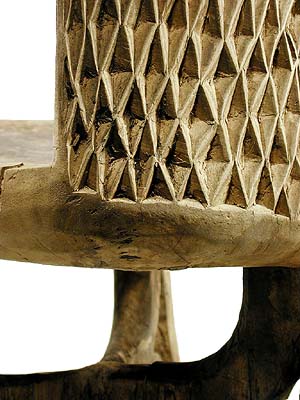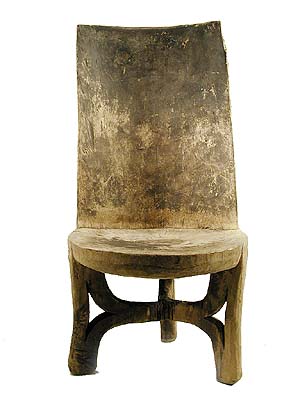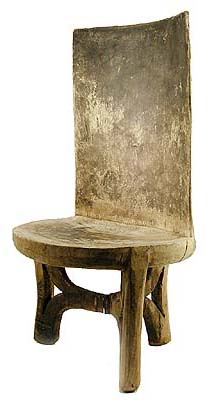 Photographs © Hamill Gallery
HEHE
Stool 16
34" high
$600
SOLD
Despite its appearance this stool shows no signs of age or use and might have been made to be sold.
Stools like those with high backs were originally carved for chiefs and are often referred to as chief's chairs, or thrones and were used during judicial and initiation ceremonies. They share their form with the neighboring Nyamwezi, Zoromo and other peoples.
This stool has a noticeable but stable crack on the seat, extending to the right side near the back.
RETURN TO HEHE STOOLS PAGE
GO TO AFRICAN STOOLS PAGE
GO TO AFRICAN STOOLS EXHIBITION PAGE