HEMBA FIGURE 9, DRC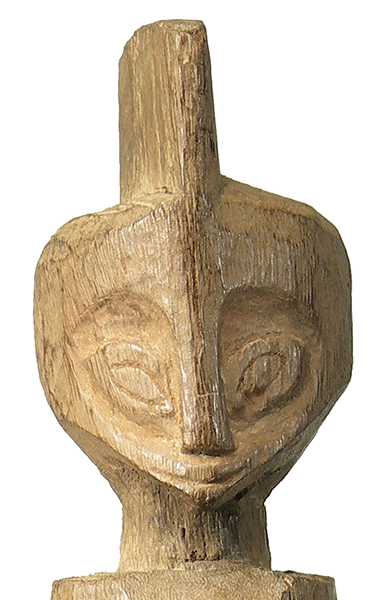 Photographs © Tim Hamill
HEMBA
FIGURE 9
25 " high x 4" wide x 4" deep
$400
Despite its appearance and patina, this unusual Hemba post figure shows no evidence of age or use and was probably made to be sold.
There is obvious, and beautiful, erosion and wood loss on the post. It is stable and mounted on a thin metal post at the base.
Usually representing spirits, ancestors or the primordial couple, these Janus-headed figures combine male (bearded) and female heads. Through a wide range of style, scale, belief and function the couples depicted share a timeless, serene equality necessary to the continuity of their societies.