IGBO DOOR 18, Nigeria
This Igbo door has been vetted as being authentic with significant signs of use and age.
---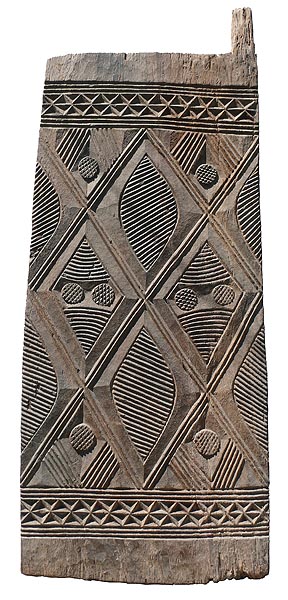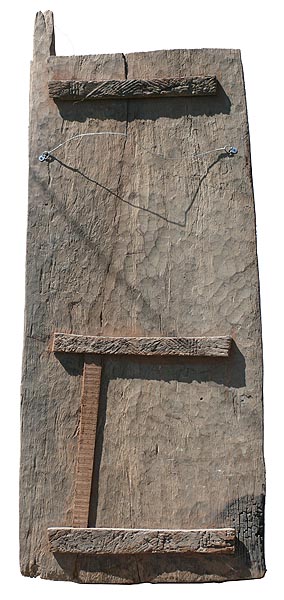 Photographs © Hamill Gallery
IGBO
DOOR 18
74" high x 31" wide x 3" deep
64 pounds / 29 kilograms
Nigeria
$2500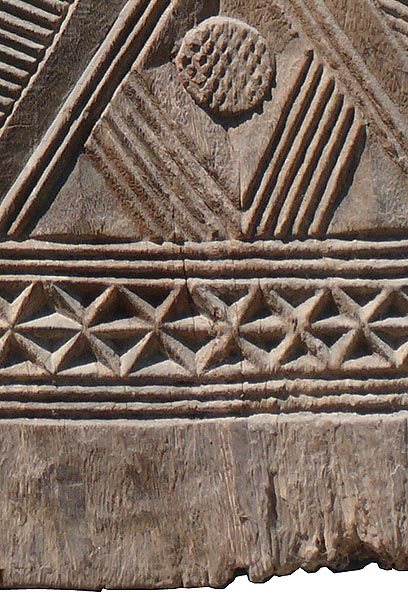 This door is exceptional with complex patterns and generations of slow weathering.
This large, heavy door from one piece of wood had a large crack (break, braced in back) that has been restored. It is now stable. The diagonal line across the front and back photographs is just a shadow. The door is wired for hanging.
GO TO AFRICAN DOOR EXHIBITION PAGE
GO TO IGBO ART PAGE
GO TO IGBO IKENGA FIGURES PAGE
GO TO IGBO IKENGA SHRINE FIGURES PAGE
GO TO IGBO FIGURES PAGE
GO TO IGBO COUPLES PAGE
GO TO IGBO DRUMS PAGE
GO TO IGBO TRAYS PAGE
GO TO AFRICAN ARTIFACTS PAGE
GO TO AFRICAN FIGURES PAGE