IGBO FIGURE 17, Nigeria
This Igbo figure has been vetted as being authentic.
---




Photographs © Hamill Gallery
IGBO
FIGURE 17
28.5" high x 7.5" wide x 5.25" deep
$1000
The uneven patina suggests that the figure may have once worn a loin cloth of some sort. There is some wood loss on the back of the right foot.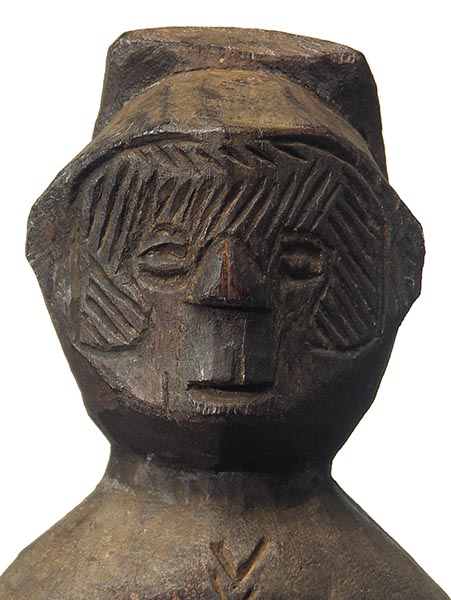 GO TO IGBO ART PAGE
GO TO IGBO IKENGA FIGURES PAGE
GO TO IGBO SHRINE FIGURES PAGE
GO TO IGBO COUPLES PAGE
GO TO IGBO DRUMS PAGE
GO TO IGBO DOORS PAGE
GO TO IGBO TRAYS PAGE
GO TO AFRICAN ARTIFACTS PAGE
GO TO AFRICAN FIGURES PAGE
GO TO NEW ADDITIONS PAGE