IGBO OBJECT 10, Nigeria
This object has been vetted as authentic with signs of age and use.
---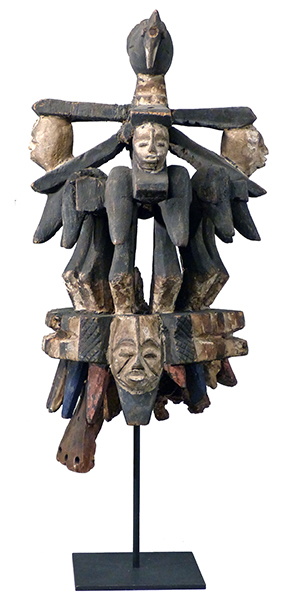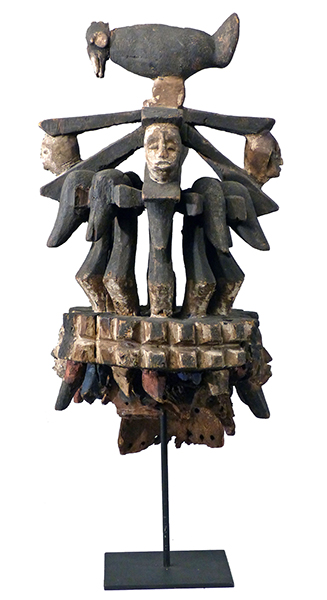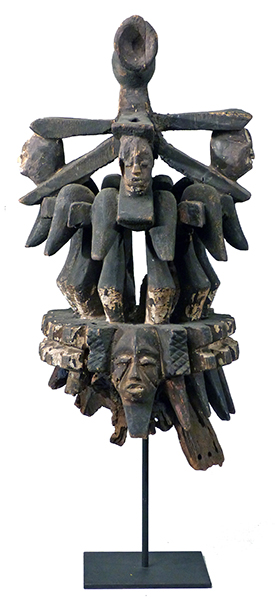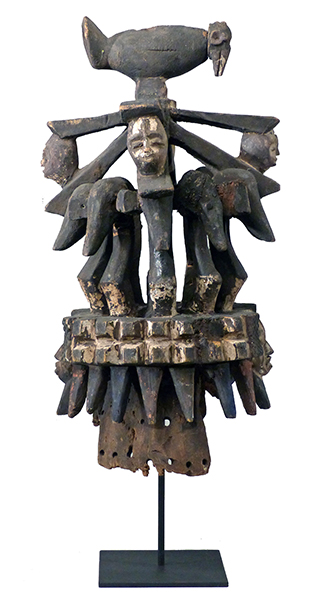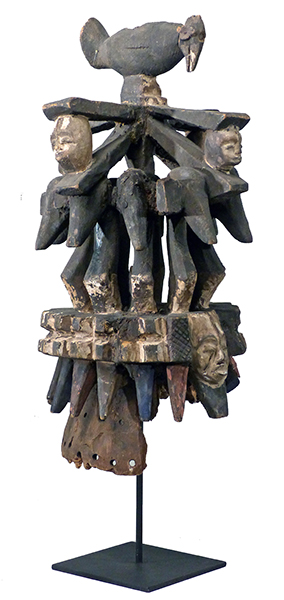 Photographs © Hamill Gallery
IGBO
OBJECT 10
22" high (27.5" on stand) x 11.5" wide x 11.5" deep
Nigeria
$800
This object was a very complex headdress, but most of the base has been lost. The part remaining shows the holes through which a costume was attached. There are four small heads near the top, and two larger faces on the front and back near the base.