IGBO OKOROSHI OMA STYLE MASK 45, Nigeria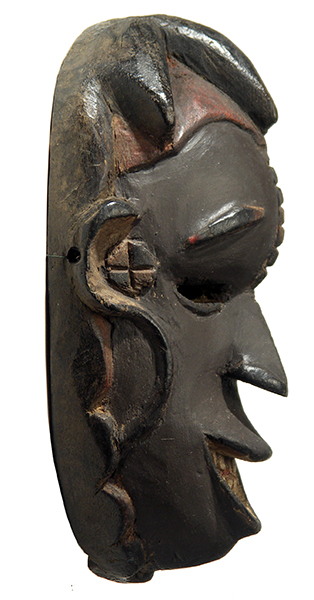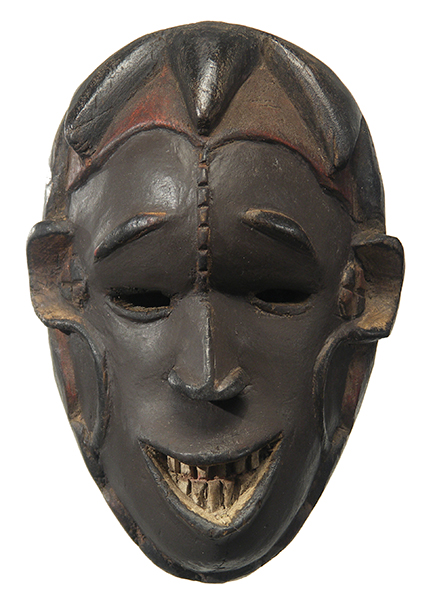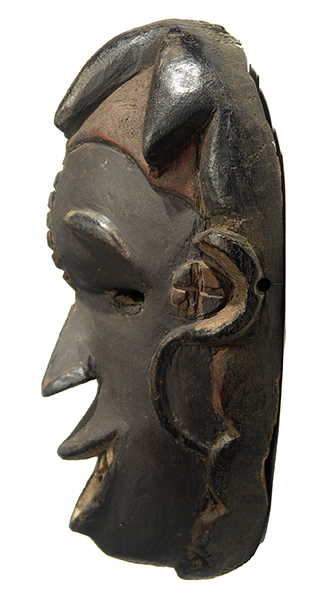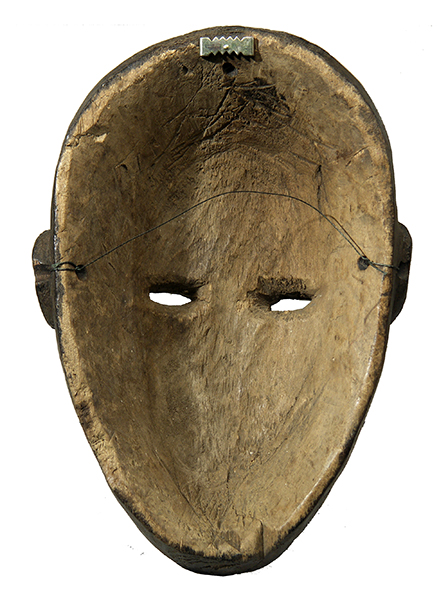 Photographs © Hamill Gallery
IGBO STYLE
Okoroshi Oma Mask 45
9.5" high x 6.5" wide x 3.5" deep
$300
In spite of its appearance, we believe this mask was made to be sold.
This mask, though dark in tone, has the form of an Okoroshi Oma not an Okoroshi Ojo. It is very similar to mask 44.
Igbo Okoroshi masks are earthly manifestations of the Owu waterspirit cult, worn during the six week rainy season. Okoroshi Oma are white-faced, pretty and represent women. Okoroshi Ojo are black, ugly and male. Together they represent the dualities of good/evil, female/male, white clouds/dark rain clouds, beauty/distortion, delicate features/large misshapen features, village/wilderness,order/chaos, clarity/mystery.
Igbo, by Herbert Cole.
RETURN TO IGBO OKORISHI OMA STYLE MASK PAGE
GO TO MASKED, I ADVANCE EXHIBITION PAGE