KIRDI BEADED APRON 26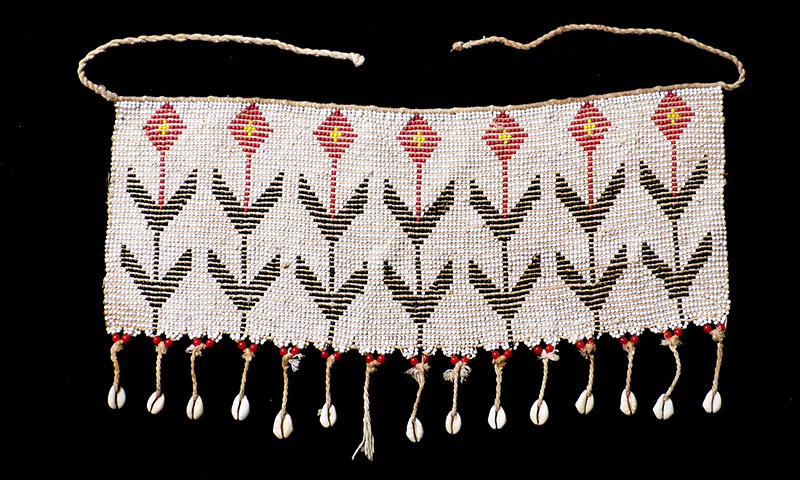 Photographs © Tim Hamill
KIRDI
Apron 26
17" long x 9.5" high
$200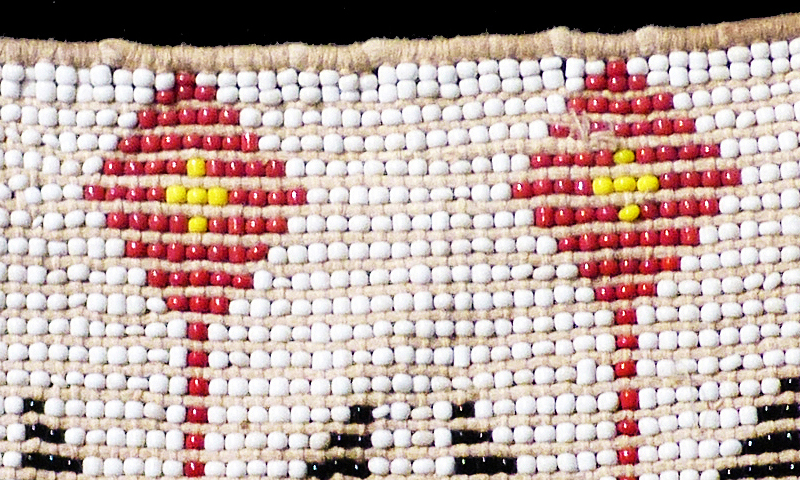 This apron shows no evidence of use or age and was probably made to be sold.
Kirdi beaded aprons, cache-sex jewelry called "pikuran", denote age, status and social condition. They were worn to attract attention and protect against evil. Kirdi aprons usually show a wide range of colorful, abstract patterns; numbers 21-26 depict stylized flowers, fish or animals.
Length is longest length/width of beadwork, without string. Height includes hanging cowrie shells, but not string.
RETURN TO KIRDI BEADED APRONS PAGE
GO TO AFRICAN SELECTIONS 2 EXHIBITION PAGE