BANDA STYLE THROWING KNIFE 4, Central African Republic
While originating from the African continent, this throwing knife is likely not created by the tribe who invented the design. The tribal attribution indicates the origin of the design, not the object.
---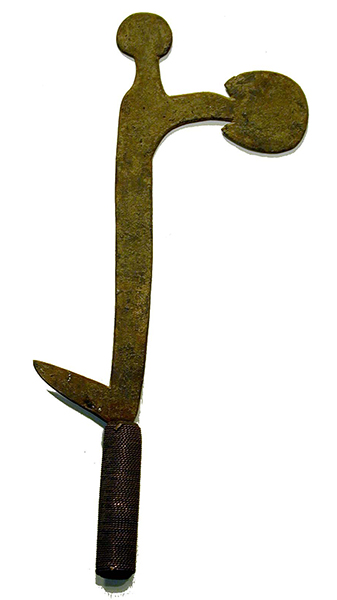 Photographs © Hamill Gallery
BANDA STYLE
THROWING KNIFE 4
19.5" high
Central African Republic
$200

Thanks to Ethan Rider for his identification expertise.

GO TO VARIOUS THROWING KNIFE STYLES PAGE
GO TO AFRICAN KNIVES, SWORDS, AXES AND SPEARS PAGE
MJM10122017