EKONDA KNIFE 48, DRC
This Ekonda knife and handle have been vetted as being authentic with signs of use and age.
---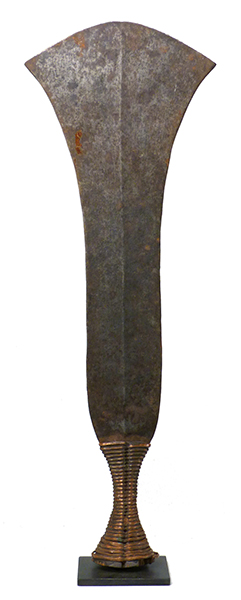 Photographs © Hamill Gallery
EKONDA
KNIFE 48
18" high x 6.5" wide x 2" deep
DRC
$150

The wood handle is bound in a shaped metal wire that is no earlier than the 1950's. Turned towards the source of light, the nice sheen of the blade is apparent.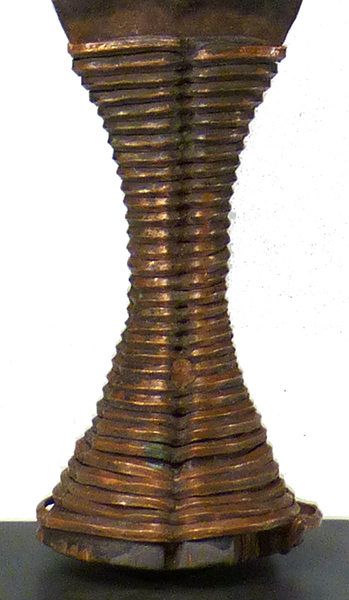 GO TO GEOMETRIES EXHIBITION PAGE
GO TO AFRICAN METALWORKS EXHIBITION PAGE
MJM06162017