KUBA/MONGO KNIFE 10, DRC
This Mongo knife has been vetted as being authentic with signs of age and use.
---


Photographs © Hamill Gallery
KUBA/MONGO
KNIFE 10
18" high x 4.5" wide x 1" deep
DRC
$150
Material: Iron and wood (handle)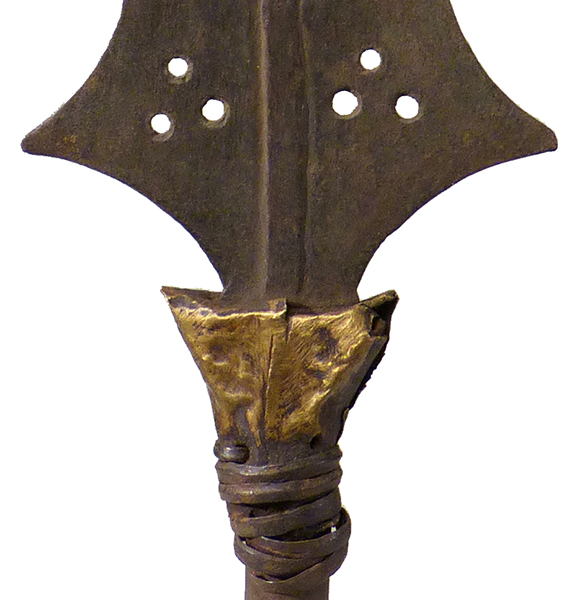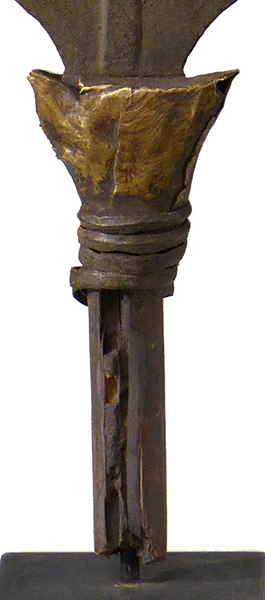 Culture of Origin: Mongo, Ekonda or Konda/ Kundu. Part of a greater grouping of differing peoples known as the Mongo, the Konda who number approximately 200,00, live in an area of mixed influences and stylistic and technical absorption of shared Mongo culture and craft. The Ekonda (Konda) or Mongo are best known for their well-worked swords and emblematic weapons carried during parades.
Our thanks to Dr. Daniel Mato for identifying the piece.

GO TO KUBA/MONGO KNIVES ARCHIVES PAGE ( ALL SOLD )
GO TO KUBA KNIVES ARCHIVES PAGE (ALL SOLD)
GO TO KUBA ART
GO TO KA-CHING EXHIBITION PAGE
GO TO AFRICAN METALWORK PAGE
GO TO AFRICAN METALWORKS EXHIBITION PAGE
MJM06162017