KURUMBA MASK 3, Mali
Despite its appearance, this mask shows no evidence of age or use and was probably made to be sold.
---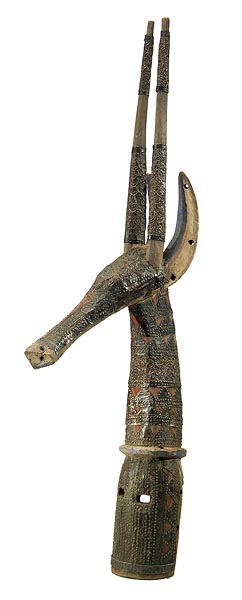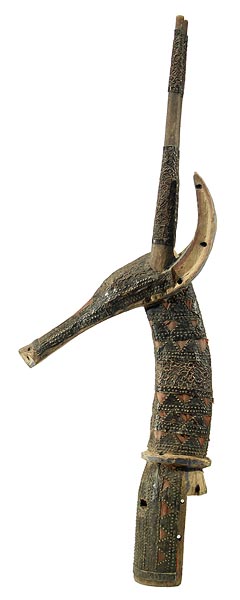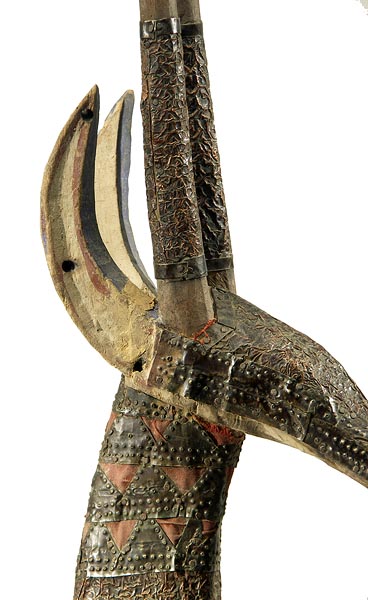 Photographs © Hamill Gallery
KURUMBA
MASK 3
35" high x 12.5" deep x 4.5" wide
$500
Mali
This mask is covered with thin plates of metal. It stands, as when photographed, but is not stable in that position. There is a crude repair to the right ear (see detail).
GO TO ANIMALS IN AFRICAN ART PAGE
GO TO MASKS PAGE
GO TO ANIMALIA EXHIBITION PAGE
GO TO NEW ADDITIONS PAGE