LEGA, BWAMI MASK 54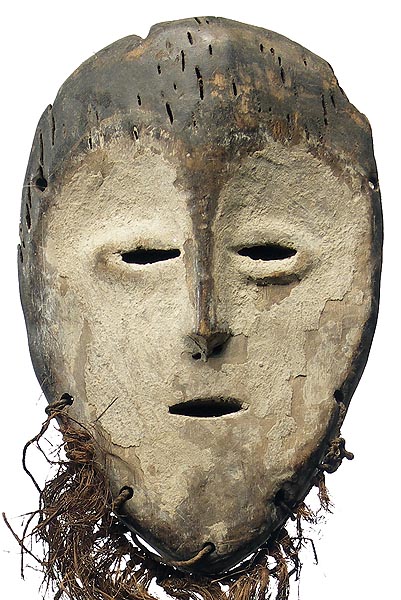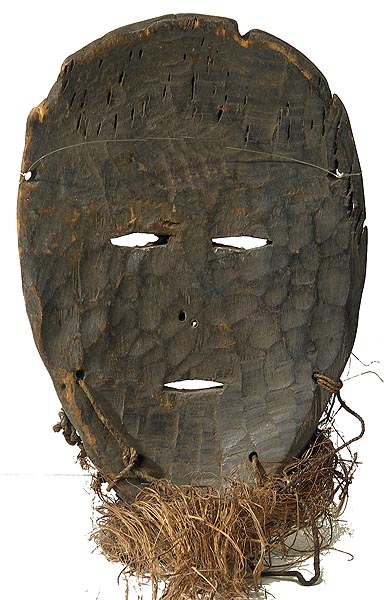 Photographs © Tim Hamill
LEGA
Mask 54
11.5-27" high x 8" wide
$250
SOLD
Masks like this one were used in instruction and initiation ceremonies into the five progressive levels of Bwami, the association that Lega men rise through with lifelong learning and deeds.
Despite its appearance, we believe this Lega mask was probably made to be sold.
The second measurement is the height or width including the raffia. There is some insect damage on the top of the mask (see photos). The paint on the face is fragile, some has flaked off.
GO TO LEGA MASKS ARCHIVES PAGE