LEGA BWAMI MASK 57, DRC
This Lega mask shows no evidence of age or use and was probably made to be sold.
---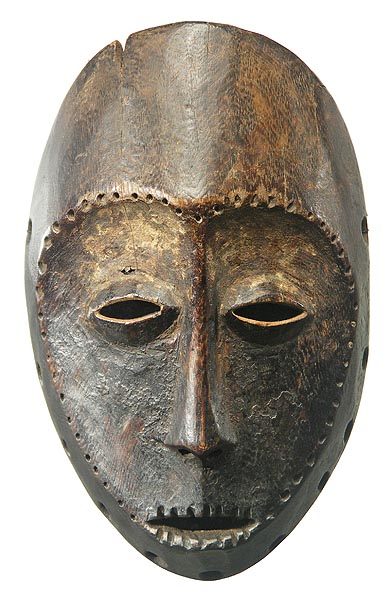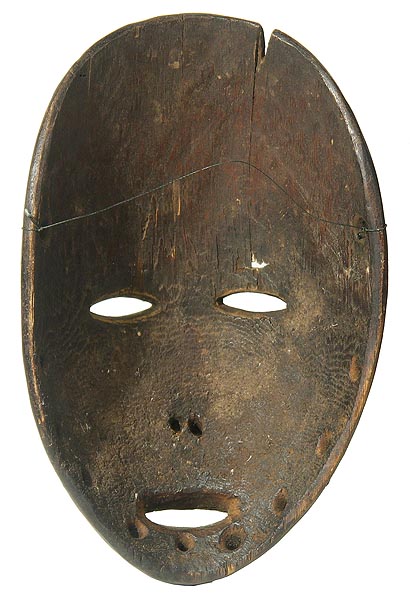 Photographs © Hamill Gallery
LEGA
BWAMI MASK 57
10.5" high x 6.75" wide
DRC
SOLD
Note the crack, now stable, at the top of the mask. On the front of the mask, the bottom half is much blacker than the top half.

GO TO LEGA MASKS ARCHIVES PAGE (ALL SOLD)