LOBI TERRACOTTA POT 28, Burkina Faso
This pot has been vetted as being authentic with significant signs of use and age.
---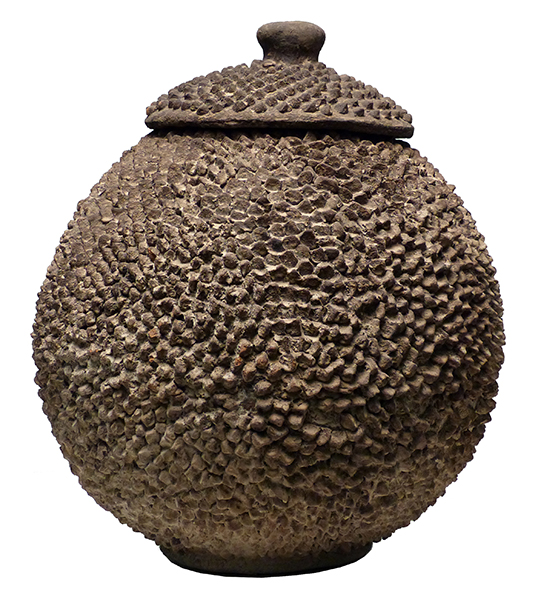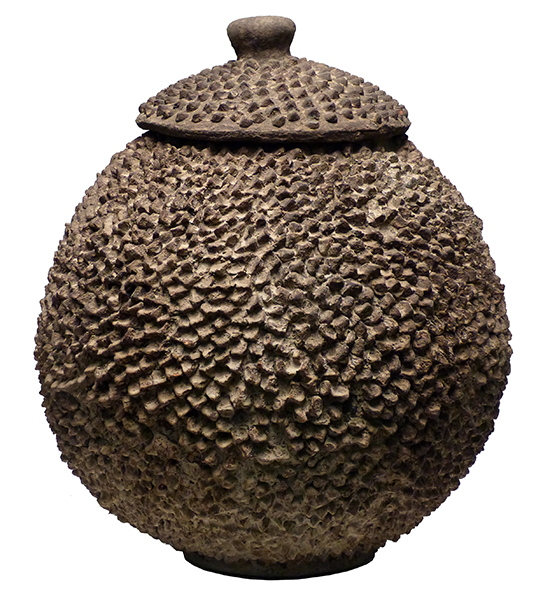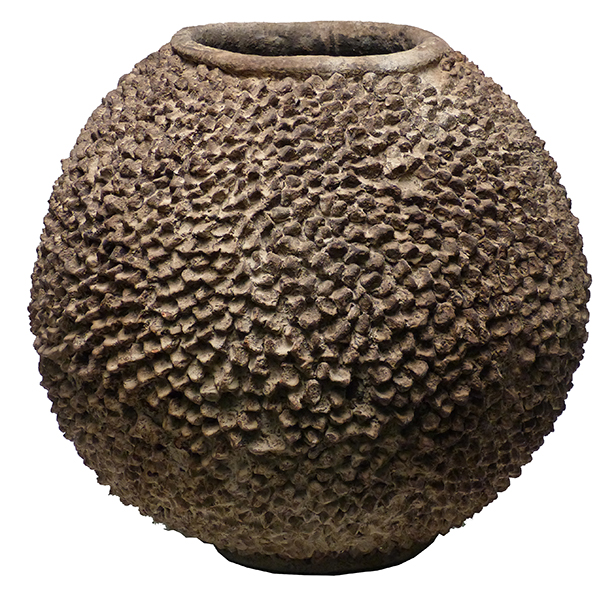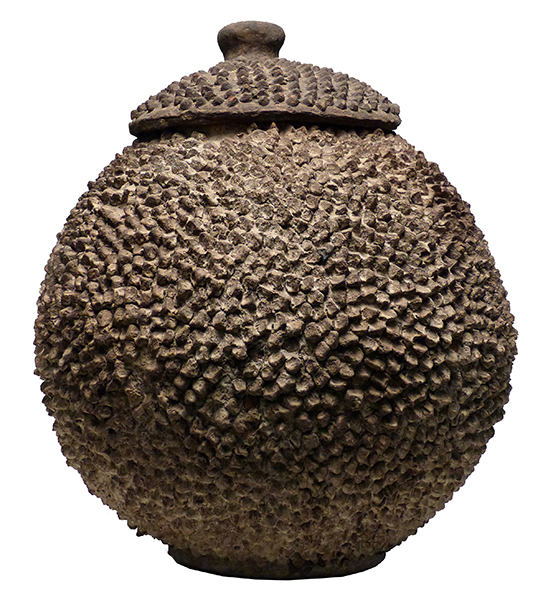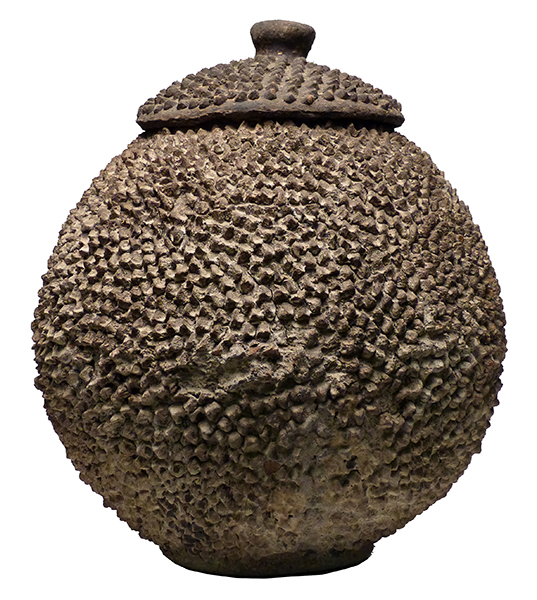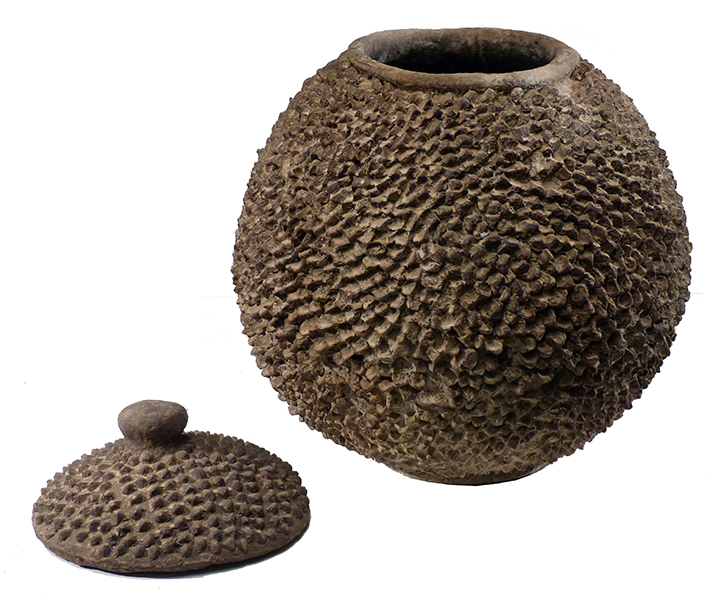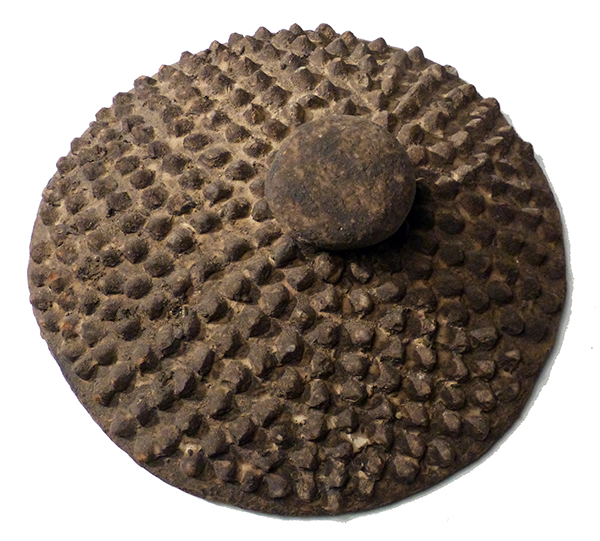 Photographs © Hamill Gallery

LOBI
TERRACOTTA POT 28
17.5" high x 16" diameter
Burkina Faso
$1500
SOLD

These pots are among the rarest and most prized in African pottery.
This densely and organically covered pot is in fair condition, with many of the small points missing and on almost every side, with several gaps showing. The assymetrical lid, with the points more mechanically arranged, fits well but may not be the original.
There is a crack visible on the inside (see detail below).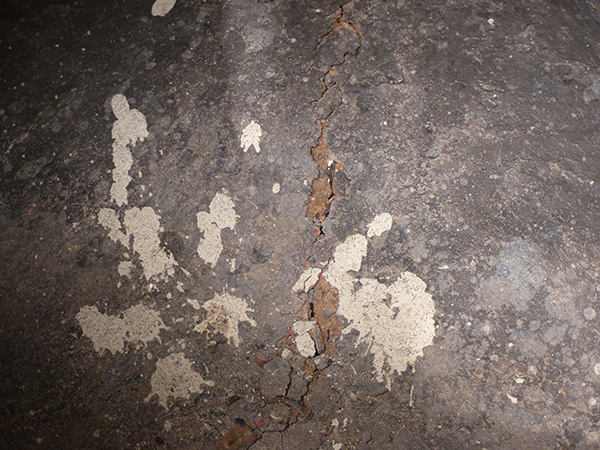 GO TO LOBI TERRACOTTA POTS ARCHIVES PAGE (ALL SOLD)
GO TO AFRICAN POTS PAGE
GO TO HOLDING PATTERNS EXHIBITION PAGE
GO TO AFRICAN VESSELS PAGE
GO TO LOBI ART PAGE
GO TO LOBI FIGURES PAGE
GO TO LOBI DAGARI FIGURES PAGE
MJM08192017