LUBA FIGURE 7, DRC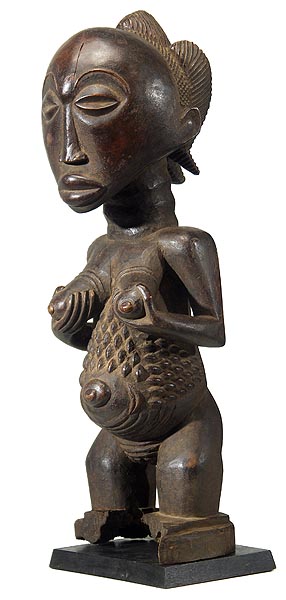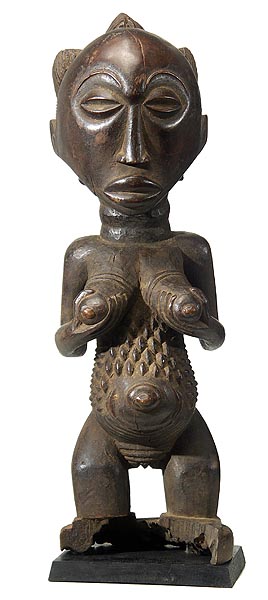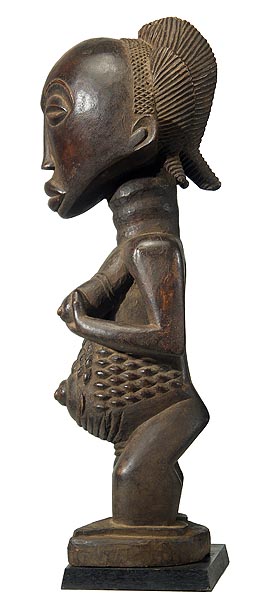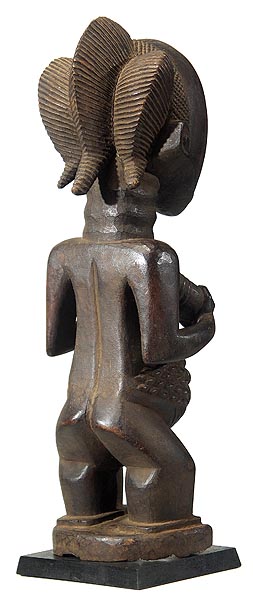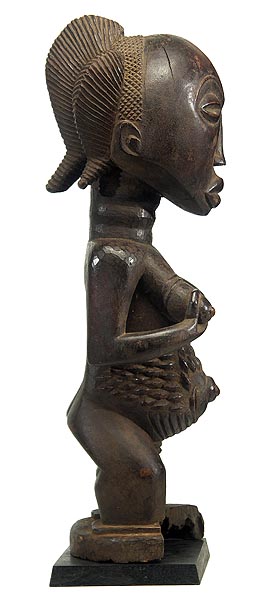 Photographs © Tim Hamill

LUBA
FIGURE 7
22 " high x 7" wide x 7" deep
$1000


There are several small cracks (now stable, see detail of head below) and a major section of the base is missing. The intricate coifure and body scarification, however, are both beautifully done and preserved.

Despite its traditional form and appearance, this figure exhibits little use or age and was probably made to be sold.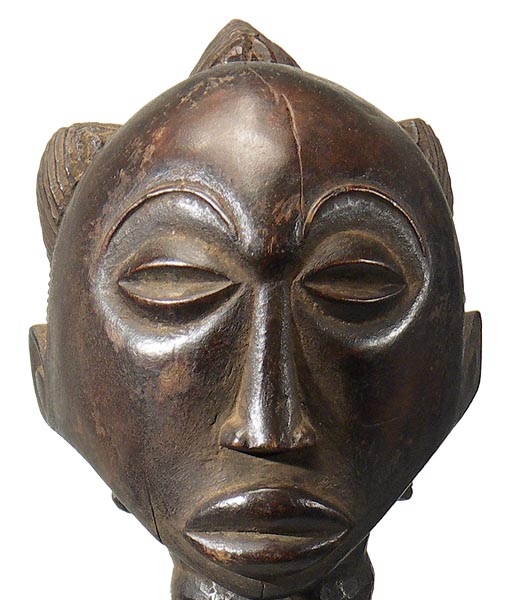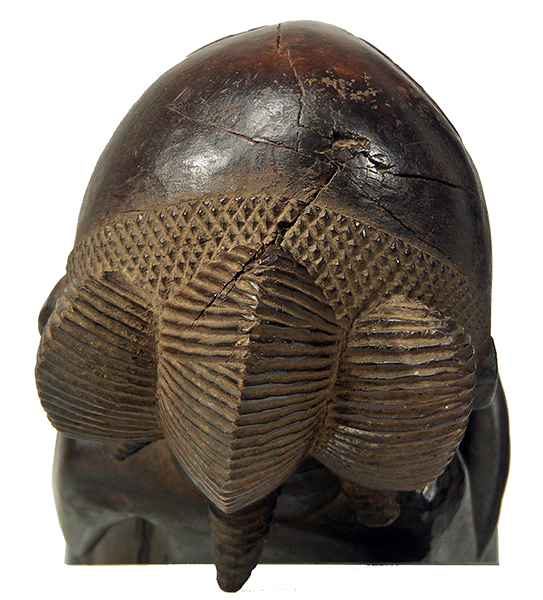 GO TO LUBA MATERNITY FIGURES PAGE
GO TO AFRICAN FIGURES PAGE
GO TO MASKS AND HEADS PAGE
GO TO NEW ADDITIONS PAGE