LUBA STYLE OFFERING BOWL 5, DRC
Despite its traditional form and appearance, this bowl exhibits few signs of use or age and was probably made to be sold.
---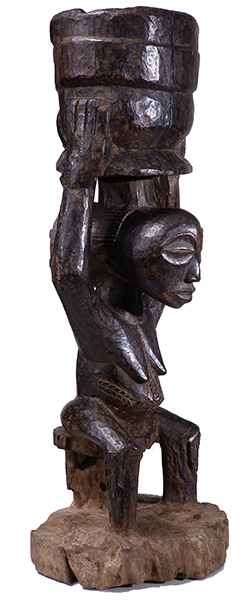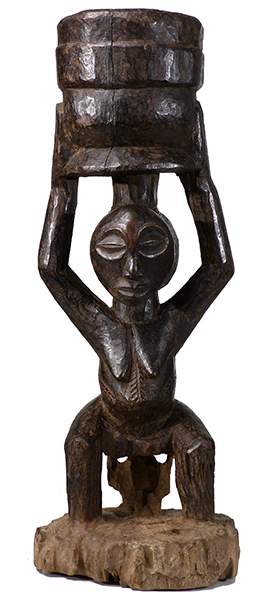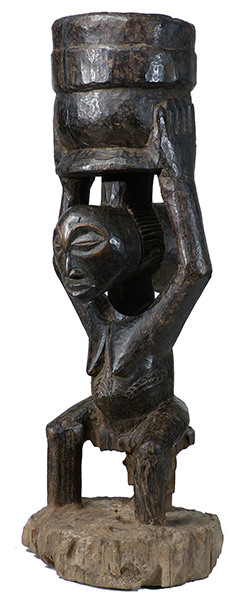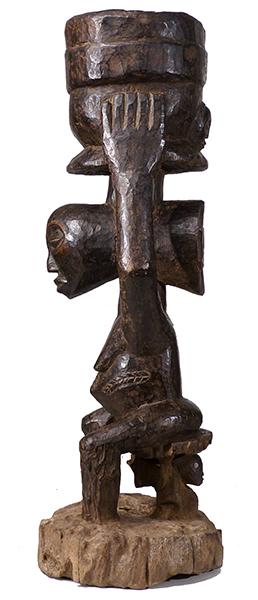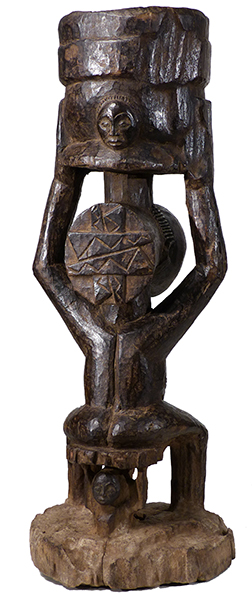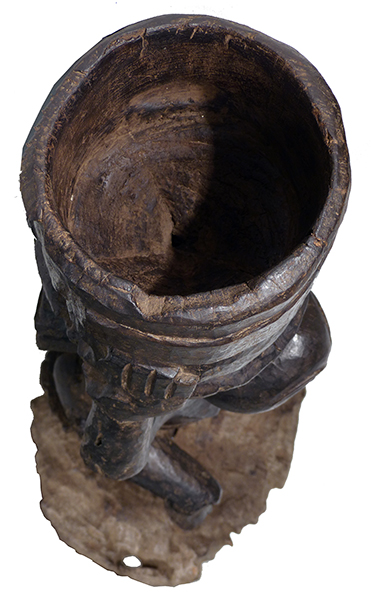 Photographs © Hamill Gallery
LUBA STYLE
OFFERING BOWL 5
30.5" high x11.5" wide x 10.5" deep
$1000
DRC
This large seated female figure supports an open bowl on her head. Two small faces adorn the back of the bowl and the back of the stool on which the figure sits (see details below). There is one crack, now stable, down the front of the bowl. The seat of the stool and the edge around the base several breaks, which are now worn down. We put two small levelling pads on the bottom (see detail below).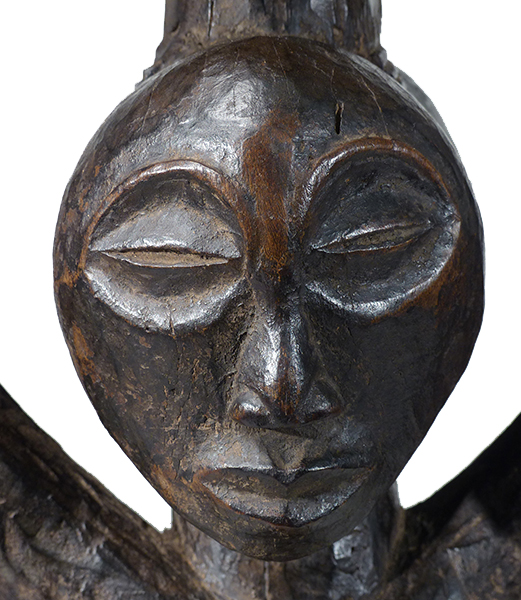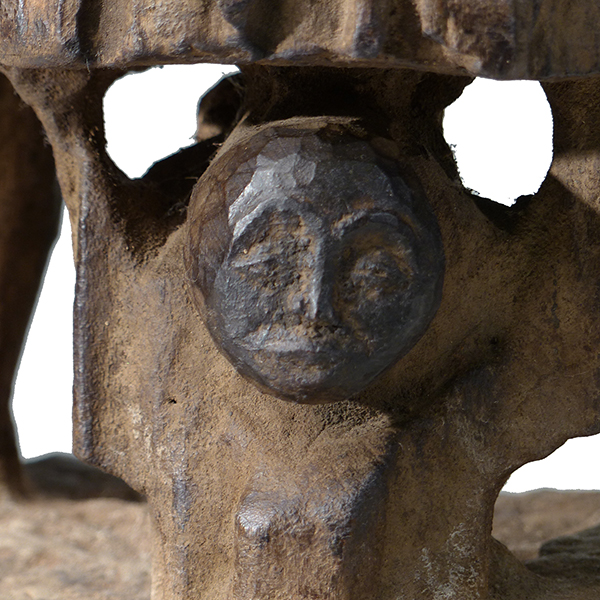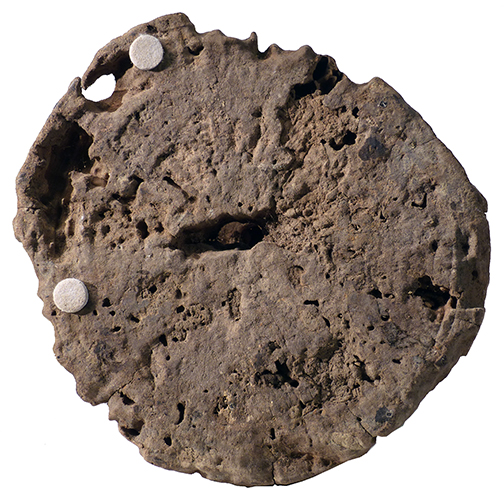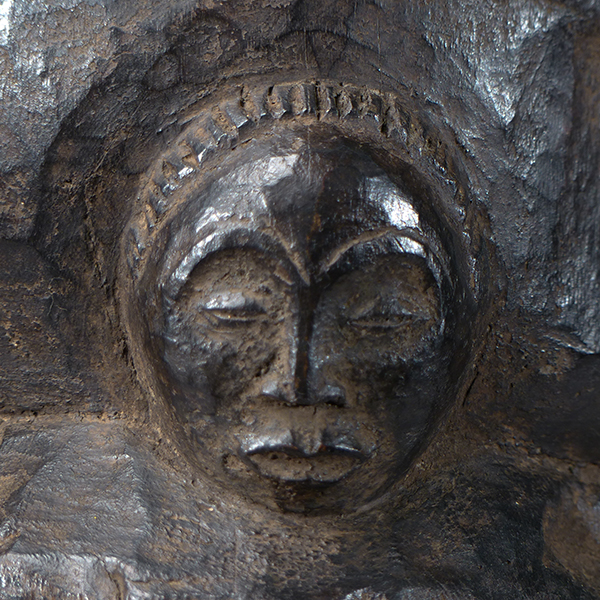 GO TO LUBA OFFERING BOWLS PAGE
GO TO AROUND THE HOUSE EXHIBITION PAGE
GO TO FAMILY MATTERS EXHIBITION PAGE